All Practitioners are certified in the practice of Soul Realignment™ and are highly skilled and loving individuals ready to assist you in aligning with your highest path and purpose. Have a look at their various websites and offerings, and find the Practitioner that most resonates with you!
Soul Realignment™ Practitioners have completed the Level One Soul Realignment™ Certification program.
Advanced Soul Realignment™ Practitioners have completed Level Two of the Soul Realignment™ Certification program.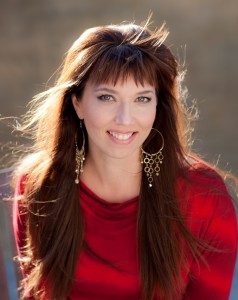 Soul Realignment Founder Andrrea Hess has assisted hundreds of clients and students world wide through intuitive readings and her modality of Soul Realignment™. She is the author of "Unlock Your Intuition: How to Accurately and Reliably Access Your Most Valuable Resource." As a teacher of spiritual and intuitive development, Andrrea's grounded, practical approach allows students and clients to powerfully connect with their spiritual resources in order to create the "human experience" they want and most certainly deserve. You can find out more about Andrrea's personal work at www.EmpoweredSoul.com
Advanced Soul Realignment Practitioners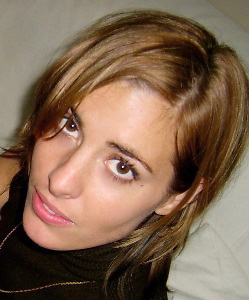 Anneli Lindeborgh. I have been practicing meditation, higher self communication, healing, yoga and Healing birth rebirthing since the age of 15. I was a professional musician with no.1 hits in Europe when I was introduced to Soul Realignment. After my first session there was a strong pull to shift careers and become a Soul Realignment practitioner. This work moves mountains in terms of shifting negativity and moving stuck energy in our lives. I wanted to be of service by providing the opportunity for others to release negativity and reach a deeper understanding of themselves at soul level. I love supporting others in their spiritual growth and thrive on witnessing my clients reaching their goals and living their dreams! My sessions are offered in Danish as well as in English. Visit me at www.bricksite.com/akashicreadings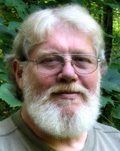 Michael L. Pierich, who has completed Level III training in the Soul RealignmentTM modality, brings his own special perspective to his practice. His background is in engineering, management and technical fields, which has allowed him to remain eminently grounded while using his natural intuitive gifts in the human aspects of projects involving groups of people. He has seen the effects of needless pain and negativity on those around him, and wished for a way to help. He hopes to aid those who are just awakening to their spirituality to find their authenticity in a kind, plain-spoken, realistic way. Visit his website at www.healedspirit.com

Evelyn Lim – As a Soul Realignment™ practitioner, Evelyn Lim feels honored that she is allowed access by clients into their Akashic Records. What has been gratifying is the positive feedback that she has been receiving. She is undoubtedly appreciative for the opportunity in assisting the personal transformation of many lives, all coming from different parts of the globe. In the process of helping others, she also finds herself continually renewed.On a day-to-day basis, Evelyn Lim wears multiple hats, including being a writer and a mother to two young girls. She resides in sunny Singapore, a tropical island city in the heart of South East Asia. Do visit her site at http://www.AkashicSecrets.com.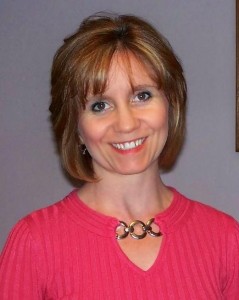 Michelle Lee is a certified Soul Realignment™ practitioner, as well as a Certified Hypnotherapiest and Emotional Freedom Technique (EFT) Practitioner. She combines Soul Realignment™ with hypnosis to anchor the Soul-level work at a subconscious level. Michelle also offers a Transformation Program utilizing Soul Realignment™, EFT, and hypnosis to remove blocks and barriers at the Soul, subconscious and cellular level, so you can more easily move forward and live your highest path and purpose.
Visit her website at http://www.athenarisingnow.com/soul-clearing/


Deborah Weber I am an intuitive artist and consultant. I co-create healing talismans and sacred bibelots, and work extensively with flower and other vibrational essences. I am a Soul Realignment practitioner, and through my work invite you to experience another level of awareness about yourself and find greater balance, wholeness, wellness, and joy. It is a great blessing and privilege to work with individuals on a soul level. I believe we are powerful Luminous Beings with unimagined capacity for Love, Healing, and Creation. And when we know who we are at soul level we can honor the sacredness of our journey here.
Visit my website at http://www.deborah-weber.com

Anouschka Niehus I am a Soul Realignment™ Practitioner, a Sekhem-Seichim- Reiki Master Teacher, a Lightarian Reiki Master and Hypnosis Therapist. I offer Soul Realignment in German and English and combine it with Remote Reiki Energy Work and Hypnosis Therapy.
I also offer Reiki Attunements and Crystal Light Body Activations. Visit her website at http://www.pathoflightcenter.com/

Nancy Leilah Ward Since 1990 I have practiced the healing modalities of Reiki Usui Shiki Ryoho Levels I and II, Reflexology, Reiki Jin Kei Do Levels I and II, and Buddho Enersence™. In the year 2001 I began channeling the group consciousness Many of One who collaborate with me in writing the monthly Soul Transitions Vibe Report. In 2007 I became a Soul Realignment™ practitioner and am now an Advanced practitioner. This modality is the deepest, most to-the-point transformational work I've experienced, and I'm honored to work with people at the soul level. My clients tell me the clearings they've received have transformed how they feel about themselves and their life situations, opening them up to experiencing more self-love and clarity. My personal Soul Realignment™ session has empowered my life and given me a greater understanding of myself and a deeper connection to my soul mission. I am also a visionary painter and writer of fantasy fiction. Visit my website at www.soultransitions.com.

Mary Riposo PhD, is a Soul Realignment Practitioner, Usui Reiki Master/Teacher, Registered Polarity Therapist, and an Integrated Energy Therapy practitioner. She is also a Certified School Psychologist and a Licensed Mental Health Counselor in New York State. Mary resides and practices in Syracuse, NY, where she offers Soul Realignment™ sessions, individual Integrated Energy Healing sessions for adults and children, and teaches Reiki. Mary has recently developed a Reiki class for parents and professionals working with children, including children with special needs. Her book, used in that class, is currently available on her website. Mary takes a heart-centered approach to helping people find balance at the physical, emotional, mental, and spiritual levels. Visit her websites at www.IntegratedEnergyHealing.com and www.AlternativeAutismSolutions.com

Paula Kawal Through working in the Akashic Records, NLP, Coaching and my Guides, I've learned to be a champion of change and embrace this one thing that is constant in life. My notable ability to use my own intuition and energy connections to hold a powerful space of love and possibility around clients quickly synthesizes into a deeply spiritual encounter; where they can hear the voice and access the wisdom of their souls. My goal is to connect people with the parts of themselves that embody the vast internal resources that are available to them in life. Visit Paula's website at http://www.journeyinpro.com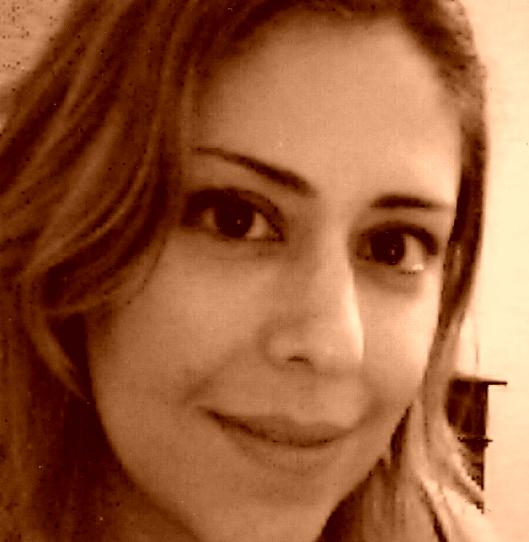 Laleh Ameri is a coach and Intuitive Consultant of energy rebalancing modalities (EFT, TAT, Subconscious Reprogramming – ZPoint). She offers Soul Realignment™ and DNA recoding sessions & organizes emotional clearing workshops in Paris. She also has self-help CD's & manuals available.
Visit her website at www.thegoddessways.com. You can contact her directly at laleh@ameri.fr

Julie Min "My passion in life is my spirituality. My spiritual pursuit is a lifelong quest for becoming the best version of myself that I can be. I feel blessed to know people who are after the same in their own lives. When I trained in Soul Realignment™, it answered so many questions that I've had about myself and my purpose in life. It is a gift that I would like to pass on and share with others.
I am also certified as a Reiki Master & Teacher." Julie holds a BA in Music and has been active as a piano teacher for fifteen years. Contact Julie<

Kathaleen Bentkowski I have always been drawn to the healing arts. It is where I feel alive! With a career in business and accounting, I remain grounded when moving in the spiritual and metaphysical realms to assist others in their healing. Soul Realignment ™ allows me to see people at soul-level and see through the barriers that separate us in third dimensional reality. I am a Reiki Master/Teacher, advanced EFT practitioner and trained in Healing Touch. I am certified in NLP, Eliminating Interference Patterns of DNA and a trained Life Coach through CTI. I find Soul Realignment ™ compliments my other modalities and allows me to work on a very deep level for my clients. By releasing limiting beliefs and learning to manifest abundance through spiritual coaching, you can find joy and purpose in your life. I would love to help you find your Soul's purpose. Visit me at www.centerfortruebalance.com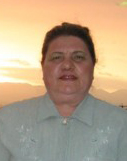 Maria Pavicic is an Intuitive Consultant and Soul Realignment Practitioner, Reiki Master and business owner who provides clients with detailed information about their spiritual resources and supports them to remove blocks, reshape and rebuild their lives. As an established business owner, the path to Intuitive Consultant is a natural outflow from the assistance and personal counseling that she has offered many of her clients in the field of fiscal and financial management. She knows that your Soul is the architect of your life's divine design! Visit her at http://www.soulangel.ca

Julia Ng. On The Lucid Path, I offer intuitive consultations in the form of Soul Realignment™, astrology and tarot readings. I feel that these tools are guiding lights, shining a light on our paths. Every experience should bring us closer to our dreams, whatever path we happen to be on. Every day offers us multiple learning experiences, but the question is, can we recognise them for what they are? What practical steps can you take to make your dreams come true? I also share my personal experiences in fulfilling my dreams, big and small. Of course, there have been ups and downs, but there's been enough Magic in my life for me to know that engaging with the Universe and has made my path that much smoother. I hope that my experiences will help other people, just as others' have helped me. Drop by and have a look around! Visit The Lucid Path!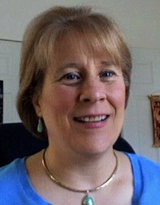 Elaine Correia Dollowitch. I accumulated vast knowledge of healing practices and life wisdom from a young age, instigated by psoriasis. It was not until I discovered Soul Realignment work that I finally acknowledged that my strongest healing talents lie in my intuition and ability to interpret the nuances of a person's soul. Everything finally made sense. Today, I am more confident, appreciate who I am, and I have greater clarity in decision-making. I believe that by understanding who we are and what we can do, we can create lives that are magical, stress free, safe, secure, and filled with love and inner peace. I love to help people discover their inner abilities, get perspective about their lives, connect the dots and see how everything plays together. It is my gift to you to see the best in you, remind you of your potential, and encourage you in your journey toward your goals and personal evolution. Lets get started!! You can find out about my services at www.elained.com.

Jenny Mannion found her passion for healing after healing herself of several chronic diseases 3 years ago. This began her research into alternative health and the mind/body connection. She has written over 200 articles on the topic on her website. Since she has become a Reconnective Healing Practitioner and licensed at Soul Realignment. Jenny feels everyone has the power to heal from within and by removing blocks and restrictions we can tap into that power and know our true unlimitedness of being. Jenny is honored to practice both modalities and loves meeting and speaking with people. Please visit her at http://jennymannion.com.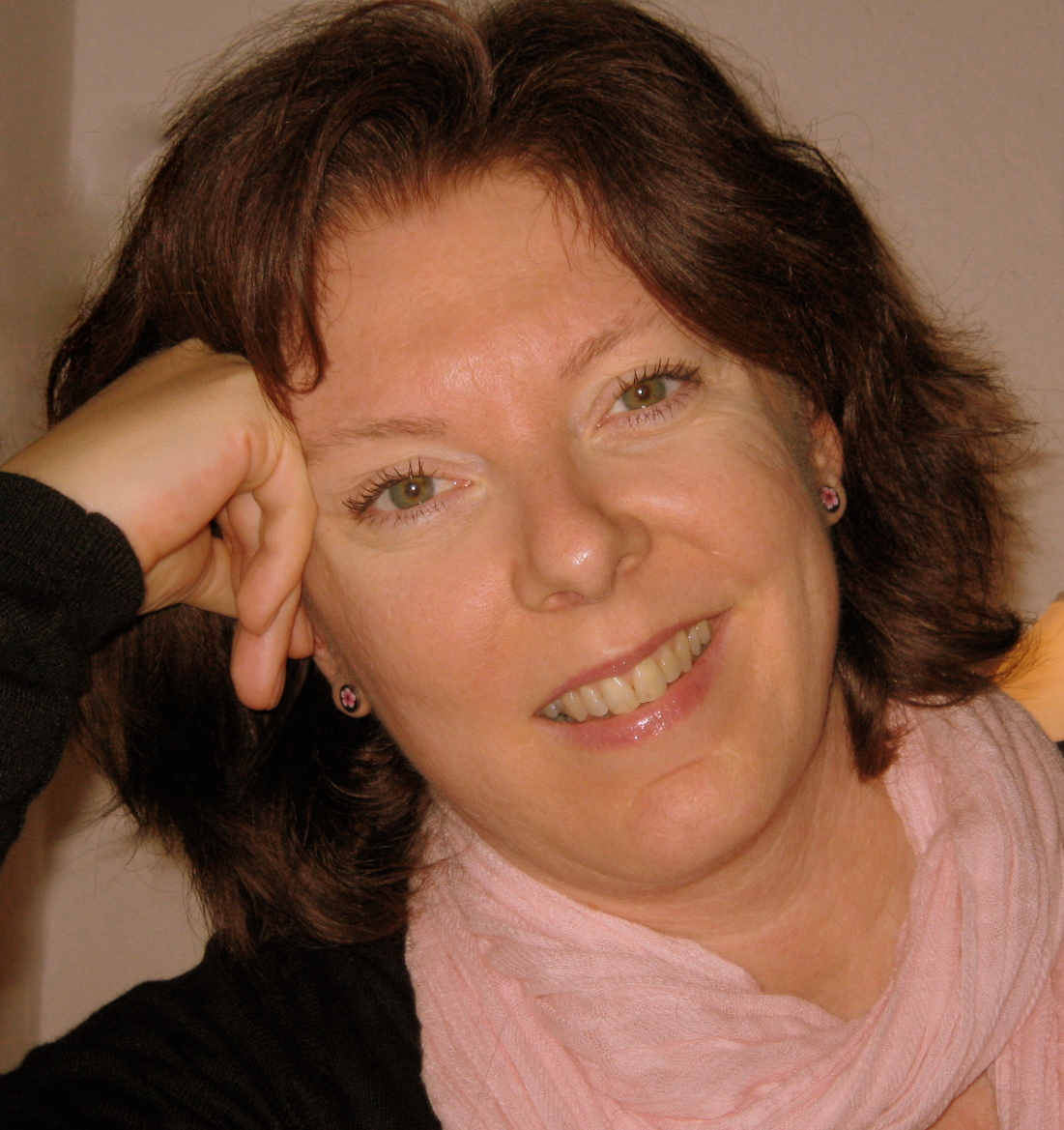 Anna Guldborg Lambert was born in 1970 and lives in Copenhagen, Denmark. She has been practicing Soul Realignment since the summer of 2009. At a very young age she began her search for "The meaning of life". This search was the beginning of a lifelong process. Annas' encounter with Soul Realignment has been crucial and revolutionary to her own advancement. She is very thankful to have had the opportunity to experience this transformation and it is Annas' dream to assist as many people as possible in their transformation. She is also a trained Psychotherapist and offers a powerful combination of healing and counseling. You can visit Anna at www.soul-healing.dk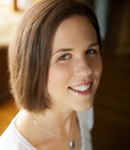 Adrianne DeCotes  is a psychic; chakra balancing, intuition development and manifesting teacher; qigong instructor; and artist. She helps spiritual students develop their intuition and work consciously with the energy of their thoughts, emotions and actions to create what they truly want in life. She does this through a combination of psychic reading and mentoring programs in chakra balancing, developing intuition and manifesting intentions. Visit her website at chakra-balancing-guide.com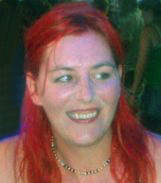 Eleanor Ross I am dedicated to empowering women to create the success they desire with a blend of practical spirituality, energy management and mindset mastery. I am a spiritual life coach, a bio-energy healer and now a Soul Realignment practitioner. I guide and support women in re-connecting with their Soul gifts and purpose through the Akashic Records and my intuition. I have personally witnessed and experienced the powerful shifts from having a Soul Realignment session myself and from my clients. I currently live in Edinburgh, United Kingdom. Visit me at www.eleanormross.com/akashic-record-readings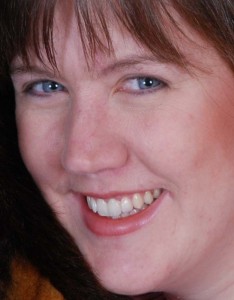 Jennifer Quick I am an Advanced Soul Realignment Practitioner and a Usui Reiki Master/Teacher. I am passionate about empowering people to heal themselves and take control of their life's experience. It is an honor to share these tools with others, empowering their journeys. I have been an intuitive since childhood but it was not until my Reiki path led to a Soul Realignment did I feel the power of my own soul's path and stepped into my purpose. It is a true gift from Spirit to share this work with others. http://www.soulclearing.ca

Nina Shoroplova: I have been pursuing a spiritual path for decades. Having survived five potentially life-changing dis-eases relatively unscathed, I now know I'm here to be of service to my fellow spiritual seekers. I am excited to have found an intuitive modality for that: Soul Realignment. Those whose Souls are vibrating in the 5th dimension have to work to keep themselves on the Earth plane, by providing their physical bodies with good nutrition, exercising, getting outside, deep breathing, and dealing with their mental and emotional bodies in ways that release tension and stress. Being an Advanced Soul Realignment Practitioner™, an Advanced ThetaHealing Practitioner™, a Registered Holistic Nutritionist, and a Reiki Level I, I am equipped to keep myself and my clients well grounded as we move along our spiritual paths. My "Whole Health on Purpose" website explains the benefits of arranging to have a Soul Realignment™ session with me.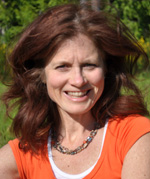 Jodi Burke is a Soul Realignment Practitioner combining it with her trainings in EFT, a Raw Foods Chef and several other modalities to assist people on their path of becoming the Vibrant Souls we are meant to be.  It's all about transformation! Doing the journey herself, she is grateful to be able to assist & guide others on their path – clearing the way and letting go of anything that is unauthentic, blocking or restricting the from living a life of authenticity, health, well-being and abundance.
Visit her blog at www.vibrantsoul.ca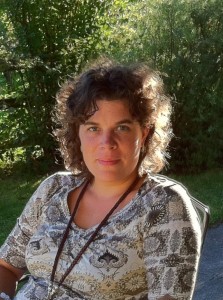 Brigitte Büsser I am a naturopath and work with methods such as Colon Hydrotherapy, herbal and nutritional therapies, as well as different bio-energetic methods such as Soul Realignment, "Divine straightening of the spine" and lightwork with chakra-clearing.  With over 10 years of bodywork experience, I understand that not just the body but both mind and spirit is involved in all aspects of healing. Learning about energy healing, natural healing methods and Soul Realignment™, has given me a wide range of possibilities to help people finding a solution for their issues. I offer Soul Realignment™ in German and English. Please contact me under:  buesser_b@schaub-institut.ch
Sallie M. Keys is a certified Soul Realignment®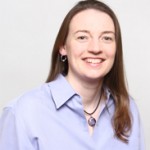 Advanced and Usui Reiki Levels I & II Practitioner, with training in Donna Eden's Energy Medicine, 21st Century Energy Medicine with Deborah King, The Body Code by Dr. Bradley Nelson, and Sandra Anne Taylor's Quantum Life Coaching. She helps clients identify the source of health, financial, emotional, and relationship issues and see profound shifts in consciousness after only ONE session. Learn more about Sallie's healing and her artwork at http://www.psynergywellness.com.
Laura Victoria – I am a certified Soul Realignment ™ Practitioner, Intuitive Energy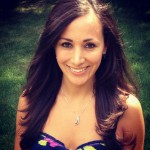 Healer, Ayurvedic Nutritionist and Reiki level I, II and III Practitioner. I was born in Colombia and I have traveled and lived around the world learning about Spirituality, Natural Healing Modalities and Energy work.  From an early age I started to read books about these subjects and was very interested in finding natural ways to heal the body. This led me to awaken to a new path of knowledge and understanding of the self and our own Divine nature. I found that true healing came not just from healing the body but the mind/body/Spirit as a whole. Our modern lifestyle and the lost connection with Mother Earth, The Universe and its laws, has lead us to much suffering, conflict and illness, but reconnecting with our true essence, our Soul is the key to have a balanced, loving, joyful, healthy life. I am committed to assist people who want to reclaim the balance in their life, to heal themselves on all levels. In Soul Realignment™, I have found a way to heal from the Soul and bring clarity and harmony to people about their own Divinity, it is a wonderful tool for spiritual evolution. You can contact me at my web page www.vialucis.com.co
Kelly Kiss- I believe that we all have the ability to heal ourselves and to live vibrant joy-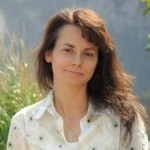 filled lives each and every day.  Years ago, my intuition led me to a Soul Realignment with Andrrea Hess. I immediately felt a profound shift within myself and realized that I had found the missing piece of the puzzle for creating true healing –at Soul level. Soul Realignment confirmed to me that part of my purpose was to help bring balance to others. Using energy healing and nutrition, I empower others with the tools to create true health within their Body, Mind and Soul. This is especially important during this transformational time when we are releasing energies that no longer serve us, increasing our vibrations and realizing that we are co-creators!  I am a Level III Soul Realignment practitioner, Reiki Master/Teacher, Advanced ThetaHealing® Practitioner and Registered Holistic Nutritionist.  Please visit my website at www.becominglight.ca.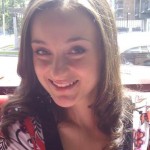 Stephanie Camilleri: Stephanie Camilleri has had a life-long inclination towards engaging with people, listening to their stories, and drawing out their best.  Soul Realignment™ gave her a tool to put this inner longing to make a difference by serving others into practice. She approaches her work with a deep sense of service and compassion. She excels at presenting information in a down-to-Earth manner that is tangible and that can be easily applied to everyday life. Stephanie is also a Reiki Practitioner and a trained actress specialized in Contemporary Performance. She resonates quite strongly with both the Healing Arts and the Performing Arts and has a passion for drawing commonalities between the heightened states of vibration required for the stage as well as in healing. She may be reached directly at: IntuitiveHealingWithStephanie@gmail.com
Teresa Hilliar – I have been on a spiritual path for as long as I remember, I have tried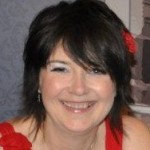 many different healing modalities to try and heal emotional hurts that had been with me through childhood trauma and the usual events that life throws at you.  Every book I have ever read, every thought I ever had and every course that I have taken has brought me to this point that I am at today, Even though mentally and spiritually I understood the concept of creating your own life, I couldn't get through the blocks that were holding me back.  Then I found Soul Realignment™ and it is amazing stuff. I got to find out who I am at Soul Level and it completely resonated with me, so in fact I actually became reintroduced to who I am.   I am excited to now be in a position to be able to offer this wonderful healing to others who are wanting to get past emotional trauma and blocks that seem to be getting in the way of who they truly are. Visit her site at: www.soulmessages.co.uk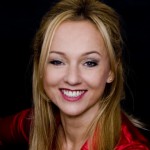 Edyta Peszko has been on her spiritual path for over a decade, while living in Asia. She has traveled on her personal inner journey facing challenges and fears which needed to be faced and embraced on the way to personal growth and empowerment. This personal journey never ends. As a Soul Realignment practitioner, she assists clients in discovering their potential at Soul level and finding true purpose in life. Having clarity who one is at the Soul level opens up tremendous opportunity for improved life and new choices from which new reality is created in one's life. Contact Edyta at www.singularsoul.com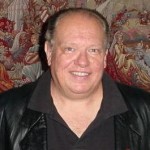 Dr. Dan Bartlett Msc.D. With over 3 decades of intuitive experience becoming a certified practitioner in Akashic Records Readings was a positive step forward in my continuation of service and in helping clients at Soul Level. From the mid 1980's to the early 1990's, I enrolled in classes at the University of Metaphysics, earning a Doctorate in Metaphysical Science. I am an ordained member of the International Metaphysical Ministries and am also a Board Certified Pastoral Counselor and Metaphysical Practitioner with studies in Parapsychology. In 2004, I was a University Research Associate…specializing in the study of: Man, Mind, and the Universe. My Holistic Life Path Coaching certification is through the Life Coaching Institute, a division of the University of Metaphysics and is recognized and sanctioned worldwide. I am the author of numerous articles, booklets and instructional information regarding using, learning, and sharing psychic, extra sensory, and intuitional gifts and abilities. Visit: www.drdanandco.com for more information.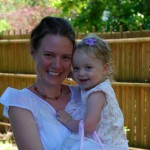 Alisha Stenger works with women and their partners during pregnancy and beyond to manifest the birth and postpartum period they desire with clear energy and intentions. She guides you physically, emotionally, and spiritually through pregnancy and postpartum supported by her training both as a doula and energy healer. Her passion for serving expectant mothers truly blossomed in her second pregnancy during her own personal healing journey. She is available for hands on treatments, as well as distance treatments and reiki classes for the childbearing year. Her personal website is www.evolveportland.com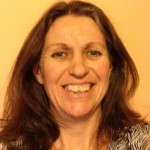 Katherine Amber Murray – I am a Soul RealignmentTM practitioner, with over 20 years experience in healing and transpersonal work. My passion is assisting spiritually conscious women on their journey of healing and empowerment, to free themselves from patterns and beliefs that no longer serve them and to fully embody their authenticity and soul purpose. To find out more or work with me, please visit my website at http://mariposasoultransformation.com/soul-realignment/.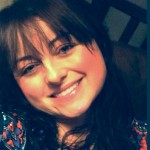 Dr Tracy King: As a Doctor of Clinical Psychology, Hypnotherapist (including Past Life Regression and Lives between Lives ) and Energy Therapist (Emotional Freedom Technique), I have worked in the National Health Service in the United Kingdom and am now in private practice.  Having always had an awareness of my own psychic abilities I was strongly guided to exploring many healing modalities and I also practice as an Angel Card Reader, Meditation Teacher, and Angelic Reiki Healer and Master Teacher I have expanded my practice to embrace the Akashic Records and have markedly enhanced the value that I can bring to those I work with at a Soul level.  As an Advanced Soul Realignment Practitioner I combine the information gained from the Akashic records with my healing experience and knowledge and my psychological background to offer an individually tailored service.  Visit my website at www.eternalflamespirit.com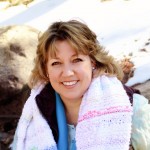 Chris Lynn is a Certified Medium, healing arts practitioner, and Certified Soul Realignment Practitioner. Her extensive experience in working with the whole person through bodywork, energy work and classical homeopathy provides a strong and credible foundation for her reading practice. Her grounded, real-world approach to spirituality, together with her warm demeanor, create a natural ease and relatedness during the session. She lives, loves, and plays in beautiful Colorado Springs. Visit her website at www.BlueJeanMystic.com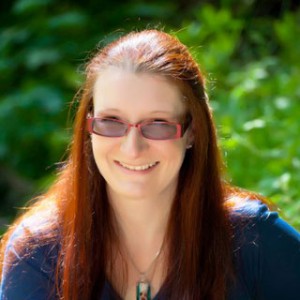 Wendy-Louise Jones – I'm an author, naturopath, advanced soul realignment™ practitioner and holistic health consultant. I've personally experienced amazing life changes from the involvement of holistic health practices in my life. I am on a mission to serve and inform as many people as I can about the healing benefits of a natural and holistic lifestyle. I use my intuitive gifts as a psychic to read the akashic records on behalf of my clients to ensure that they receive the most personal and individual action plan and information about themselves and their life situations, enabling them to move forward into healing and truly living their divinity. I'm registered as an associate member of The Professional Therapists Training Academy(P.T.T.A) and The School of Natural Health Sciences (S.N.H.S) which is accredited by the International College of Holistic Medicine (I.C.H.M). I have an intense passion for helping to empower others in gaining health and happiness holistically. I intend to serve as many people as possible with my gifts and insight to fulfil their potential and live happy, healthy, balanced lives.  Please visit www.thecompletebeing.com for more information.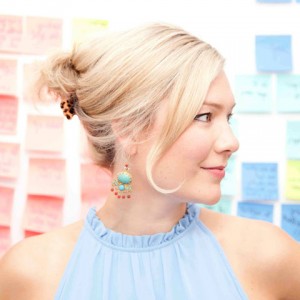 Rebecca Campbell is an intuitive, writer, soul coach and co-founder of The Spirited Project. She guides Lightworkers back home to themselves so that they can step into their true soul's calling and express their soul gifts in a way that only they can.
Fusing the worlds of soul, creativity and business, Rebecca left her job as an award winning advertising Creative Director at a fortune 500 holding company, to follow her true soul's yearning, helping Lightworkers to connect to their own authentic inner light, soul's calling.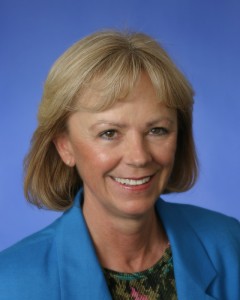 Debbie Barcon – I am a Level Two Soul Realignment Practitioner and I welcome to opportunity to assist you in healing at Soul Level!  I am both honored to be a part of this amazing process and awed at the results my clients are seeing from this modality.  I am also an Intuitive Life Coach utilizing Three Dimensional Coaching. In Three Dimensional Coaching I combine different modalities: Hypnotherapy – Soul Realignment – Emotion/Body Code and Reconnective Healing to empower my clients to experience their life to its fullest expression of joy, love, and abundance.  We are more than just our physical dimension, we are energetic beings, so why would we not address all three: mind, body, and soul when seeking healing and transformation? Please visit my website for more information: www.debbiebarcon.com or to schedule a consultation to determine how I can be of assistance to you!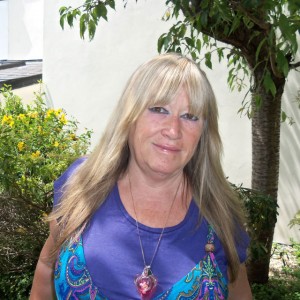 Gillian Gregson – I am a certified Level 2 Soul Realignment Practitioner, Usui Reiki Master and Spiritual Response therapist. Based in South Wales, UK, I come from a Nursing and Counselling background. I have been involved in Energy healing for 12 years and use dowsing on a daily basis to channel Spirit to clear health and emotional challenges for myself and others. It is a blessing to work with the Akashic Record Guides in service for Mankind.I love to observe the conscious awareness that results from the experiences of those who undergo the therapy process.Let me assist you in clearing the blocks on your physical, mental emotional and Soul levels so you can enjoy your life journey and fully understand your Soul Purpose.
Contact me at gill@light2life.co.uk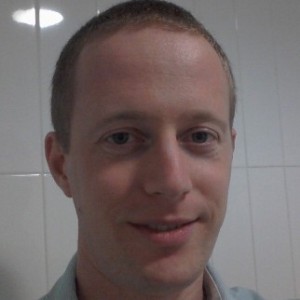 Alexi Livshitz – My sessions of healing and coaching allow people to align their vibration to whatever they would like to manifest: health, happy relationships, abundance and more. I love helping people by using my Advanced Soul Realignment practitioner skills along with other modalities I am trained in: Soul Contract Reading (Hebrew Numerology), Access Consciousness, EFT, Matrix Reimprinting, Divine Healing: Master-key to Ascension and Sexual Shamanic Healing. 
Business name: Ascension Energy Healing. 
Website: ascensionenergyhealing.net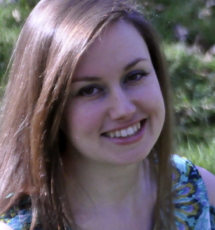 Emma Gibson – I am a certified herbalist, vegan lifestyle expert and a true nature soul at heart who is passionate about helping people to connect with their inner bliss and ignite their passion for life.  My long healing journey began at 19 with the untimely deaths of both of my parents. Almost a decade later, having healed myself of autoimmune disease, acute anxiety, depression and an existential crisis of sorts, I am now dedicated to helping people to find truth and liberation in their own lives. Soul Realignment has given me the gift of remembrance of my eternal, divine nature and I am a firm believer that we must honour our divinity at all dimensions of existence, as well as honouring the divinity of all life on the planet if we are to create a future world where every soul is truly free. Please visit my website:www.liberateyoursoul.com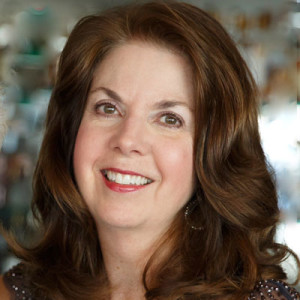 Debbie Kirstein – here is nothing more powerful that each of us can do in this physical life than to remember who we truly are as a spiritual being – who we are as a Soul.  That is what working in the Akashic Records has given me personally, and as a Certified Advanced Soul RealignmentTM practitioner, that is what I am privileged to offer my clients: the opportunity to remember – and from that higher perspective, to find clarity and understanding for the issues and situations that are impacting their lives.  I am also a Psychic Medium, a Soul Contracts consultant and a Certified Reiki Master and use all of my gifts and abilities to provide my clients with exactly what they need for deep soul-level healing and growth.  To learn more about me and my services, please visit my website:  www.debbiekirstein.com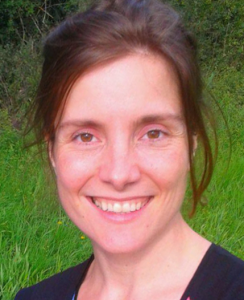 Carmen Nunez-Lagos, PhD, certified Level II Soul Realignment Practitionner. She is a life coach and energy healer. After 12 years of teaching foreign languages at university, she decided to fully embrace her passions, which are personal development, body and consciousness.
Over the past 18 years. she has practiced several healing modalities. Soul Realignment helped her take the big leap and she's using this powerful tool as the core of her sessions. Gifted in unlocking energies, Carmen guides you through the changes you want to create in your life in alignment with your true nature. She helps you recover your natural inner movement, awaken your intuition and unfold your true potential with conscious and empowered decisions.
She offers sessions in English, French and Spanish, in person, phone or Skype. Check her website! http://naturalempowerment.com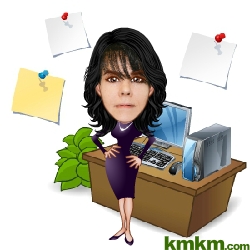 I am Riitta Simoinen-Duah, an advanced Soul Realignment™ Practitioner, an Usui Reiki Healing Master and teacher, an intuitive consultant, a holistic nutritionist and a life/business coach with work history in Key Account Management.
I combine my skills in my tailor-made readings and coaching advice for private persons, entrepreneurs or business leaders. The importance of our Mind, Body and Soul working seamlessly together is at the core of my services: your Soul-level issues, energy levels, nutrition and physical health, self-image and self-confidence – even your exterior appearance at its best. My very down-to-earth and practical readings are also suitable for your pet or empowering and supporting your child at different age stages. You can get more information and reach me here: www.mbsempowerment.com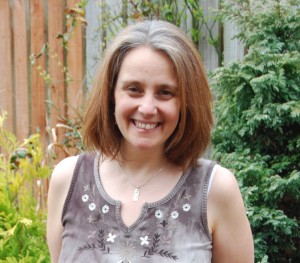 Christine Horner – I have felt drawn to help people since childhood. A knee injury in my twenties pushed me to discover alternative healing and the mind/body connection. I was then drawn to spiritual disciplines and spent ten years studying and participating in intensive Zen retreats. My understanding of the connection between mind, body and spirit has gone deeper as I have worked on my own self development over the years. Having four children has also been a force for personal growth. I feel we learn so much about ourselves from them, as they reflect so much back to us.
As time has moved on I have been drawn more toward exploring who we are at Soul level, and the journey our Souls undertake here in the physical. Soul Realignment™ is a fascinating way to explore this. It is a privilege to be able to do this work, assisting people to heal and live more consciously aware lives.
I live in the UK, where I practice Soul Realignment™, Reiki and ThetaHealing™. My website for readings is www.soul-secrets.com.
Annie Chapman is an Advanced Soul Realignment Practitioner, a Certified Trainer of Mike Dooley's Infinite Possibilities, and is certified Reiki I & II. She has also completed Andrrea Hess's SR Manifesting Blueprint. Annie has done her "tours of duty" as a SAG/AEA film/stage/actor, composer, writer, middle and high school English/Drama teacher, piano teacher, coach, all the while playing mother to five and "Nana" to nine, and (shhh… wife to a few.)
Eventually Annie re-ignited her intuitive side, her long-standing relationship with The Creator / Universe and began inhaling every source available on spirituality, reality vs. illusion, quantum physics, the law of attraction, the spirit world, angels, and the soul on its many levels. Once she found her "center," she sensed a strong pull toward sharing the lessons she'd learned on her own journeys with others, hoping to help them make better choices than she'd made. One day she was in the mall with her granddaughter when the little girl fell, and it looked as if she might have broken her wrist. Annie grabbed it and began to hold it to comfort her; as she did her own palm became so hot she was alarmed, and so hot the child finally asked her to "put it away." She was blown away by what happened and decided to try Reiki. Since that time her burning passion has been to help heal others – children and adults alike – to facilitate an understanding of the truth of reality/illusion, and to empower others to live their best lives possible. Annie is convinced the most extraordinary path to that "best life possible" is through the modality of Andrrea's Soul-Realignment and the act of aligning with our own soul's purpose and path, and clearing any blocks along that path.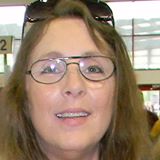 Beth Franks – Beth is an advanced Soul Realignment practitioner. Soul Realignment is quickly becoming one of Beth's favorite modalities. Through Soul Realignment it is possible to clear your records of energies that no longer serve you leaving you free to make new choices in perfect alignment with your Divine Soul. Working with our Spirit Guides can fast track our goals.
Beth, a natural intuitive healer, has been using her talents since childhood. She has studied many different modalities over the course of her life. These studies have blended into a unique way of healing that incorporates specific energies based on your needs in the moment.
Beth is the founder and owner of Spark of Divine, LLC Healing and Learning Center. and teaches and practices many modalities of healing. She can be reached at http://www.heartandsoulsalign.com/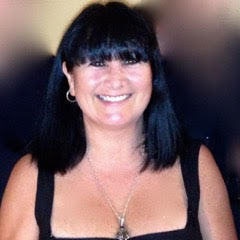 Sheila Gordon Dickson is an Advanced Soul Realignment™ Practitioner, a Holistic Energy Healer, an Effective Communications Coach, Intuitive Guide and Writer. Using a blend of all of these wonderful tools, she has created a truly unique platform, All You Can Be.
Through all her work, but especially as an Advanced Soul Realignment™ Practitioner, she has found without exception that clearing blocks and restrictions at Soul level is profound. Learning who your eternal Soul is, will give you a sense of understanding and acknowledgement of yourself that you may have been searching for your entire life. Finding yourself is a wonderful discovery, clearing the way for new beginnings and for you to be all you can be.
WEB: www.allyoucanbeinfo.com EMAIL: allyoucanbeinfo@gmail.com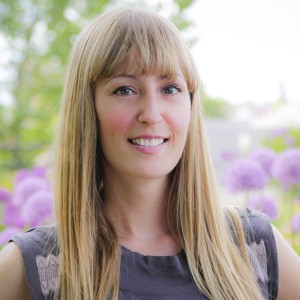 Twyla has a talent and passion for identifying and clearing the hidden blocks that keep people stuck and unhappy – empowering them to create the life they truly desire. She began her spiritual journey in India during a 10-day silent meditation course. Half a decade later, when her fiancé was diagnosed with cancer, she began to delve into alternative healing modalities and seriously study intuition. When her fiancé passed away, she felt very connected to his spirit and understood clearly that we are spiritual beings. Twyla experienced healing through a past life session herself, so was drawn to Akashic Record work so she could share it with others and be of service in this amazing way. Visit her website at: www.soulsynergyhealing.com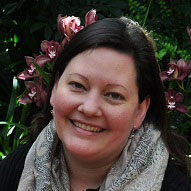 Hi, I'm Ellen Lorraine Niemeier. I have been aware of my psychic abilities since I was a child, however it was a journey of getting to know my own Soul that led me to serve others with this gift! I am so humbled and honored to accompany clients on their own personal paths of discovery and healing. I have worked in a variety of roles outside of the spiritual healing world. I was formally trained and board certified in music therapy, and worked with children, teens and adults of varying abilities and diagnoses. I'm by nature a compassionate person, and people often express that they feel like they can share anything with me – even if meeting in line at the store. Outside of being an Advanced Soul Realignment™ Practitioner, I'm a single mom with an amazing toddler son, and I continue to play the occasional professional violin gig.
Discover your divine gifts, and begin your healing transformation with me today! To get started, please visit www.soullevelhealing.com, or email me directly at ellen@soullevelhealing.com. So excited to meet you!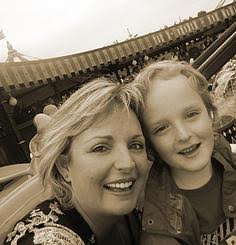 Yolandi Boshoff – I am an Advanced Soul Realignment Practitioner and a Usui Shri Ryoho Reiki Master. I live near beautiful Cape Town in South Africa and my life changed dramatically after I had my own Akashic Records read. It set me on my path to studying Reiki and eventually I enrolled for this course with Andrrea. This is such an inspiring modality and being able to empower people to start healing themselves is such a privilege. Visit my website for more details on the services that I provide – www.divinesoul.co.za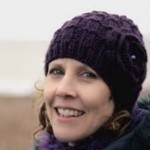 Louise Francis – Louise is a Soul Realignment™ Practitioner and intuitive with a passion
for helping others to overcome the obstacles in their life and empower them to move forward on their path.   Louise was led to Soul Realignment through synchronistic events amidst the need to clear the blocks and restrictions in her own record, as well as her property, and she enjoys helping others do the same. Having worked with children for over ten years and with a daughter of her own, Louise is a firm believer that it is our responsibility to read and clear our children's records to help understand who they are at Soul level and to assist them in aligning with the highest path and purpose available to them.  Louise has seen the results first hand of how this clearing work can help improve or overcome behavioural issues and empower parents to understand their children and improve their relationship with them. All of Louise's Readings include advice on how to support the Soul Realignment work and move forward in your life.  If you would like Louise's help, please contact her at louise@empoweryoursoul.co.uk or visit her website at www.empoweryoursoul.co.uk.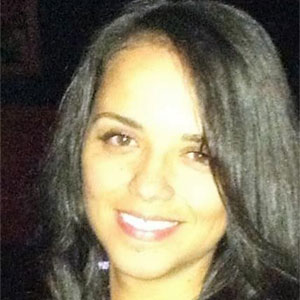 Maria Rodriguez is a Level III Soul Realignment Practitioner, Spiritual Medium, Usui Reiki Master, Angel Intuitive Practitioner, Intuitive Writer and Essential Oil enthusiast. My knowledge & training in these areas are used by both my Spirit Guides and yours to help facilitate your healing and growth in mind, body and spirit.
My mission and my passion is to be the best I can be to help you, to be a clear and perfect channel for Divine Source so that you can receive what you need to receive, to help you finally be rid of those self sabotaging and patterns you find yourself repeating with the help of our Spirit Team…so that you can move forward in your soul's evolution and integrate that here in your present life. I want to help you move forward in leaps and bounds in your journey. Please visit www.yoursoulperspective.com to find out more about me and the services I offer!
I look forward to connecting with you! <3 <3 <3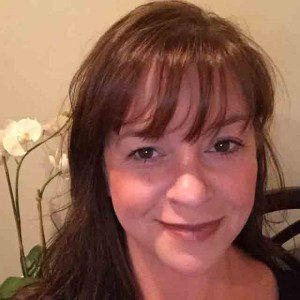 Roxanne Kuchciak – Thetahealing Instructor, Access Consciousness Bars and Body Process Facilitator, Crystal Layout Instructor, Soul Realignment Practitioner, and Relationship Coach.
I love to help people uncover the pieces in their life that they are avoiding, stuck in, or reflecting or deflecting on to others.  The sessions I offer release the patterns that are causing suffering in any way, and assist you in being your true self no matter what is occurring. My website is Sourceinhealing.com or you may email me at Sourceinhealing@yahoo.com.
Lynne Bowkett has completed Level III, Manifesting Blueprint and Karmic Mastery training in Soul Realignment. Having over 20 years previous experience as an Advanced Kinesiologist, NLP Practitioner, Reiki Master and teacher, past life therapist, Counsellor and more recently a Health Creation mentor she has found that Soul realignment interfaces beautifully with other modalities of Energy Medicine. It offers her clients a deeper awareness of themselves and allows them to embrace empowerment to change their lives dramatically. Lynne has had huge success working with clients in both face to face and distance sessions and prides herself on her ability to adapt her techniques for each client to provide an individualised programme.
Visit her website www.lynnebowkett.com for more information.
Hemma Boodram-Calpu – My journey of self discovery and soul consciousness began many years ago when I experienced a longing for spiritual evolutionary change.  This inner exploration deepened with my life's challenges and led me to the inevitable path of quantum healing, and the wonderful healing modalities of our time.  I am deeply honored to be a member of the Soul Realignment practitioner community and I thank Andrea Hess for sharing this methodology with the world.  I am also a Soul Wisdom Auric Clearing and Karmic Clearing practitioner, a Usui Reiki practitioner and I am presently expanding my knowledge in Akashic Records Studies and other esoteric work.  I can be contacted at hboodramcalpu@yahoo.com for a Soul Realignment reading.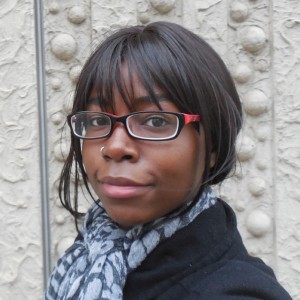 Aisha Bakari is a certified Soul Realignment® practitioner who holds a Bachelors of Arts in French Language and Literature. She has always been intrigued by the interconnectedness of the physical world and the psychic world. She loves traveling and working with people from all over the globe. She can be reached at www.onewithsoul.com.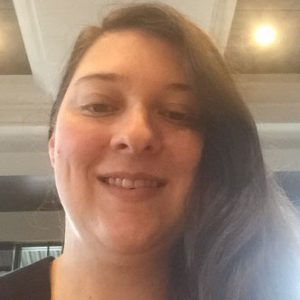 Hope Mitchell is an Advanced Soul Realignment® Practitioner who has completed Level Two, is a Reiki Master and certified in dōTERRA's AromaTouch technique. Her spiritual journey began in her early twenties and catapulted her into her first healing modality of Reiki. She was later introduced to dōTERRA's AromaTouch and fell in love with the technique which she combines with her energy work. Adding Soul Realignment was a natural progression of her work within her local BDSM community, offering her clients an additional insight into what makes them tick. https://squareup.com/store/honeycrispreiki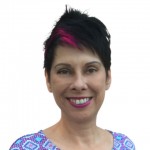 Shivany Gonell – Since I can remember I was highly sensitive and intuitive; attributes that were ridiculed in my family. From an early age I questioned everything about life, which lead to my own journey of healing and re-discovery who I am and what I am here for.
28 years later I now know without doubt that our essence is that of radiant health, love, joy and connectedness, which is readily available to all who are willing to confront their inner demons of denial, fear and lack of self-love.
Over the years I have accumulated many tools, however, Soul Realignment for me is without compare. What a gift I have been given. I am absolutely passionate about this work as it is the deepest level you can access in the healing arts. Becoming aware of and clearing your past choices made through lifetimes will give you a powerful opportunity to change your life easily.
I feel honored to offer these readings internationally (I live in Australia) and can be contacted through www.reclaiminnerpeace.com.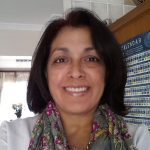 Hajira Khalfe – I live in Cape Town, South Africa and my journey into health, well-being and wholeness began by studying various therapies. Finding Soul Realignment has been a synchronistic journey of intrigue, joy and excitement. As an Advanced Soul Realignment Practitioner I am continuously able to re-invigorate the passion I have for energy healing. Over the years I have qualified as a Life Alignment and Home Alignment practitioner; I offer Body/Emotion Code sessions and consultancy on Tissue Salts. My experience in the Tea industry allowed me to develop a range of Chakra Teas which have been energetically matched to the 7 Chakras. Through these various experiences and range of therapies, I bring people, homes, businesses and buildings into balance. Let me help you create Inspired Pathways for your journey to health, well-being and wholeness. Please contact me at inspiredpathways1@gmail.com
Soul Realignment™ Practitioners

JoAnn Miller I began communicating with the Other Side through automatic writing. A life changing workshop conducted by a student of Doreen Virtue led to further opening of my psychic channels and more clarity in the messages I received. I know that my Guides and Angels have played a big role in guiding me on my journey. Soul Realignment™ has opened vast new doorways for me involving Soul history. I now offer my clients even more assistance in reaching their life goals. Knowing where we come from and why we are here is instrumental to attaining fulfillment. Clearing away blocks, past life issues, and negative attachments helps to make this lifetime the joyful experience it was meant to be. Visit her website at www.windancer-joann.com

Nicolette Amoroso is a Soul Realignment™ Practitioner, Colon Hydrotherapist, a Bio-Energetic Therapist using the "Domancic Method" and Massage Therapist with over 7 years of bodywork experience. Nicolette has been in the holistic health field most of her life being raised with an understanding that not just the body is involved but both mind and spirit as well. Learning about energy healing and Reflexology at the age of 5 has given Nicolette a jump start on the shifting paradigm that has been taking place.Nicolette is dedicated to helping each person that come into her practice to realize their worth and remind them that they have a choice, in everything. Contact Nicolette

Linda Hough began her lifelong thirst for knowledge and her personal quest for information on living a passion-filled life as a teenager. An artist and a certified Life Coach through the Coaches Training Institute in California, Linda helps people discover their own possibilities, bring their dreams to life and find a life of joy and ease. In this way, she has brought her own passion to life, "We all carry hidden treasure inside. We all have innate gifts and talents. The quality of our life is determined by the extent to which we let those gifts shine." Visit her website at www.mineyourowndiamonds.com

Audra Dinino began her life as an intuitive in 2002 when she began to receive spontaneous clairvoyant messages regarding her and her family. As she became more involved in her spiritual life, she became a Reiki Master and is now extremely excited to add to her skills Soul Realignment.
Audra currently lives in both New York and Texas with her new husband Ken. Together they have five children.
Contact Audra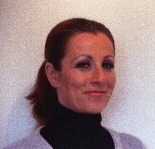 Amanda Roussos I have been in practice for 14 years, running my own complementary therapy practice, specializing in Kinesiology and EFT. Just as my entry into this field (via reflexology), came out of the blue, and with no apparent reason, more or less taking over my life without a 'by your leave!', so also has my subsequent development into the area of Soul Realignment. My particular interest has always been in the area of apparent self-sabotage; those clients who will get so far and no further, who improve and then go backwards again, or who just don't appear to be able to move forward at all, whatever the therapy being applied. In this respect especially, I have found Soul Realignment is a fascinatingly accurate and invaluable tool that I have had the privilege to learn and add to my tool box. Visit my website at www.romseytherapies.co.uk

Yuriiki Liu is a certified Soul Realignment Practitioner, Usui Reiki Practioner and NLP Master Practitioner. Yuriiki became more aware of the collective consciousness after going through the NLP practioner class in 2007.
It further led her on to the discovery of Reiki and eventually Soul Realignment in 2008. It is amazing how all these are connected and falls in place one after another, bringing her closer to what resonates more and more in the area of spirituality. Visit her website at www.thespiritualsoul.com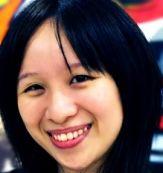 Huang Bingjie, aka Bingz, loves the simplicity and amazing depth of Soul Realignment work. She's constantly inspired by how clients are able to see both their soul gifts and challenges in their lives, and become empowered to recreate their desired life circumstances through this work. Bingz brings in the quality of stillness, love and compassion into both her Soul Realignment and energy-healing (Quantum-Touch and Usui Reiki) work. She is happy to offer face-to-face readings for clients in sunny Singapore or Skype readings for international clients. Visit her site www.bingzhealinghands.com to find out more.

Keena Friedrichsmeier, BSc (hons), SR, SRBFA, RM, is a holistic business coach, and certified Soul Realignment and Soul Realignment for Business and Financial Abundance practitioner, who works with creatives, intuitives and other right-brainers to unlock their inner wealth and bring their purposeful vision into business reality. As both a left-brained scientist and a right-brained artist and intuitive, Keena is uniquely qualified to understand the clinical, linear, left-brain world of business, and make it much more accessible to creatives and intuitives by bringing in a creative, holistic right-brain approach. Discover more about Soul Realignment for your purposeful business at www.PurposeRich.com.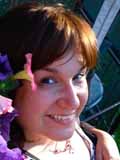 Darlene Mitansky I have had and avid interest in spirituality for most of my life. As a young child, I was always intuitive and highly sensitive but never knew what to really do with those gifts. It began a lifelong quest to find the answers! I am now a Reiki Master, Soul Realignment Practitioner, Reconnective Healing Practioner and ATP and still discovering more every day! I truly believe in this work and my quest now includes assisting others to Shift with Grace. www.inspiredspirit.ca

Scott Bishop I am an intuitive consultant, empath, writer, and certified Soul Realignment Practitioner. After spending most of my career in the boardroom, I have changed my focus to my true calling, helping people to expand the power of spirit in their lives. People have always been very comfortable talking to me about their fears, struggles, ambitions, and life circumstances. They've shared that just by talking with me, they experience a noticeable shift in their energy and outlook. Please visit my website at http://www.thesoulapproach.com.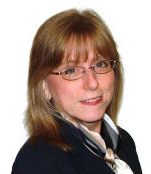 Becky Waters is a Soul Realignment Practitioner, Intuitive Counselor and Life Coach as well as an Intuitive Composer/Musician and an Ordained Minister. She has experience and training in a variety of healing modalities including EFT, Reiki, Rebirthing, Hypnosis, and Sound Healing. Her passion and specialty is teaching spiritual seekers how to tune in to their soul essence to access the deep inner Truths of Who They Really Are, and empowering them to create lives of true fulfillment and joy from the inside out.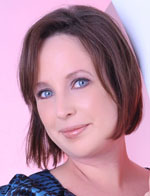 Nicci Redfearn Before becoming a certified Soul Realignment Practitioner I worked as a coach and trainer in IT and pharmaceutical industries supporting people with their personal development. My interest in emotional healing lead me to undertake training in coaching, Emotional Freedom Technique (EFT) and various forms of healing. I discovered Soul Realignment after having a reading for myself; and through this highly effective technique, was able to rediscover my true nature and get back on track to my highest path and purpose. I specialise in working with people who want to increase their self-confidence and want to better express their unique soul gifts. Visit my website at http://theselfconfidentsoul.com

Marilyn Sobha-Vega. Since I was a child, I had always questioned myself who I am, where do I come from, why different cultures see God in different ways. Heard about the book of life and I always felt curious to find out what was in them. As an adult decided to practice what made sense to me and found excellent teachers who taught me alternative healing. I became a certified Usui-Tibetan Reiki Master, a Practitioner for Karuna Reiki, Melchizedek Method, Sacred Geometry Healing, Acupressure and practice Yoga Kundalini. These modalities gratified me so much seeing how people felt better and helped me understand that we are a Soul within a body and not a body within a Soul. My curiosity of the Book of Life was fulfilled when I became a Soul Realignment™ Practitioner and this energetic modality has changed my life and the people I have served.Readings are conducted in Spanish and English. Contact me at sobha@amarseasimismo.com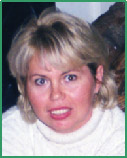 Veronika Prielozna is a Soul Realignment ™ Practitioner who has been involved in Alternative Medicine since 1991, when she completed hers massages therapy study in Europe. Her love for people led her to nursing and Energy medicine study and she became: a Licensed Practical Nurse (2004), a Certified Healing Touch Practitioner (2008) and Certified Integrative Energy Healing Practitioner (2009). At the present, Veronika has successfully implemented all her healing and intuitive arts to her wellness practice where she shares her passion for energy healing and soul wisdom with her clients in order to enhance their health and happiness. Veronika still continues her study at Wisdom University, San Francisco, Master program: Art & Healing Art. Contact Veronika: vprielozna@hotmail.com

Janet Hunter. I have been on a spiritual journey for many years. I've always wondered what motivates us, directs us, and leads us to who we are in this world. When I discovered soul realignment, I was immediately struck by the possibilities that it offers for helping us to learn about ourselves and to discover all that we are, and all that is possible for us. Soul retrieval work has had a significant impact you my life and it can do the same for yours. My life has been renewed and my spirit strengthened. Discover the power of soul realignment work for yourself by visiting my website at www.jhunterintuitiveconsulting.com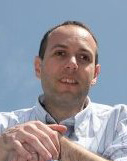 David Topi is a trainer, coach and writer. He assists people in finding their life mission and manifesting their professional career based on it. He also trains and teaches people on how to connect with their spirit guides and gain access to the wonderful world of spiritual assistance and support. His seminars and courses are always powerful experiences for those awakening in their spiritual path. With two books already written, David is helping people understand their true power and the real nature of reality, and how to connect with your inner and infinite source of power and abundance. Being highly intuitive, David offers akashic record readings and healing in Spanish and English, providing an overview and helping people understand how the blocks at soul level can affect us and prevent that we accomplish what we came to do in this incarnation. Please visit him at www.davidtopi.com.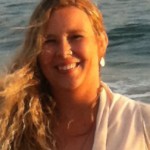 Crystal Rasmussen –  I spent years trying to figure out what life was all about, my purpose, why I kept making the choices I did and why I was having such a hard time in certain areas of my life. I knew there was more out there, an answer, a reason for it all, I just had to find it. That's when I came across Soul Realignment. Everything in my reading resonated with me so strongly including the challenges and struggles in my life. Soon after having the awareness and receiving the clearing, my life changed so dramatically I decided to help others that are in the same place I was. I am thrilled and honored to help newly single moms and their children reach an understanding and find meaning in their past relationships so they no longer have to repeat the pattern. Please visit me at www.crystalrasmussen.com or www.whydidichoosehim.com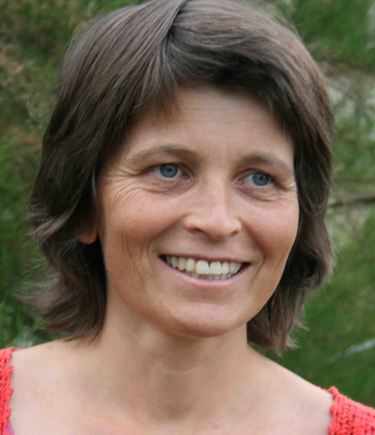 Anne-mette Michelsen. Since I was a child I have been very sensitive and feel people deeply. I have always been very interested in the Universe and felt a strong connection to something that nobody else seemed to live. And when my road crossed Soul Realignment, things began to fit into what I have been looking for all my life. To have the key understanding of why things sometimes seem so strange from the outside. I feel so happy when I feel that others also get the greater picture of themselves and others. And that's what inspires me in this work. I also do intuitive paintings and communicate with the elementals. I conduct sessions in Danish, English, German and French. Please feel free to contact me. a-mette@wanadoo.fr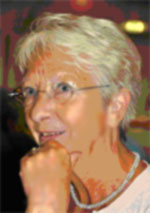 Grethe Bie Jensen. I am Grethe Bie Jensen from Copenhagen, Denmark. For more than 20 years I have been involved with the so called alternative community and have been trained as a Rebirther, Regression Therapist, Aura Mediator, ReconnectiveHealer, Thought Field Therapist. A couple of years ago I thought I was going to stop having clients. But then Soul Realignment™ had not entered my life. It has now and I'm looking so much forward to practicing this very profound modality fora long time. Visit my web-site www.grethebie.dk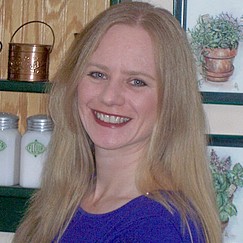 Laura Warnke. I am a certified Soul Realignment TM Practitioner and intuitive healer that took many years to fully accept and embrace my intuitive abilities. My journey into the intuitive realms began about 3 years ago, when I found myself going through a long period of self-healing and discovery in order to acknowledge and accept my intuitive gifts. Reiki was a healing tool that helped me to accept my connection to something greater. I am now trained in Usui Reiki Levels I & II. To be able to assist someone else on their path of healing is incredibly rewarding and a responsibility I do not take lightly. Also the spiritual growth and healing that I have experienced for myself has changed my core being. I am honored to be part of this family of healers and excited to be able to offer this service to others. Please visit me at http://www.intuitivejournal.com/.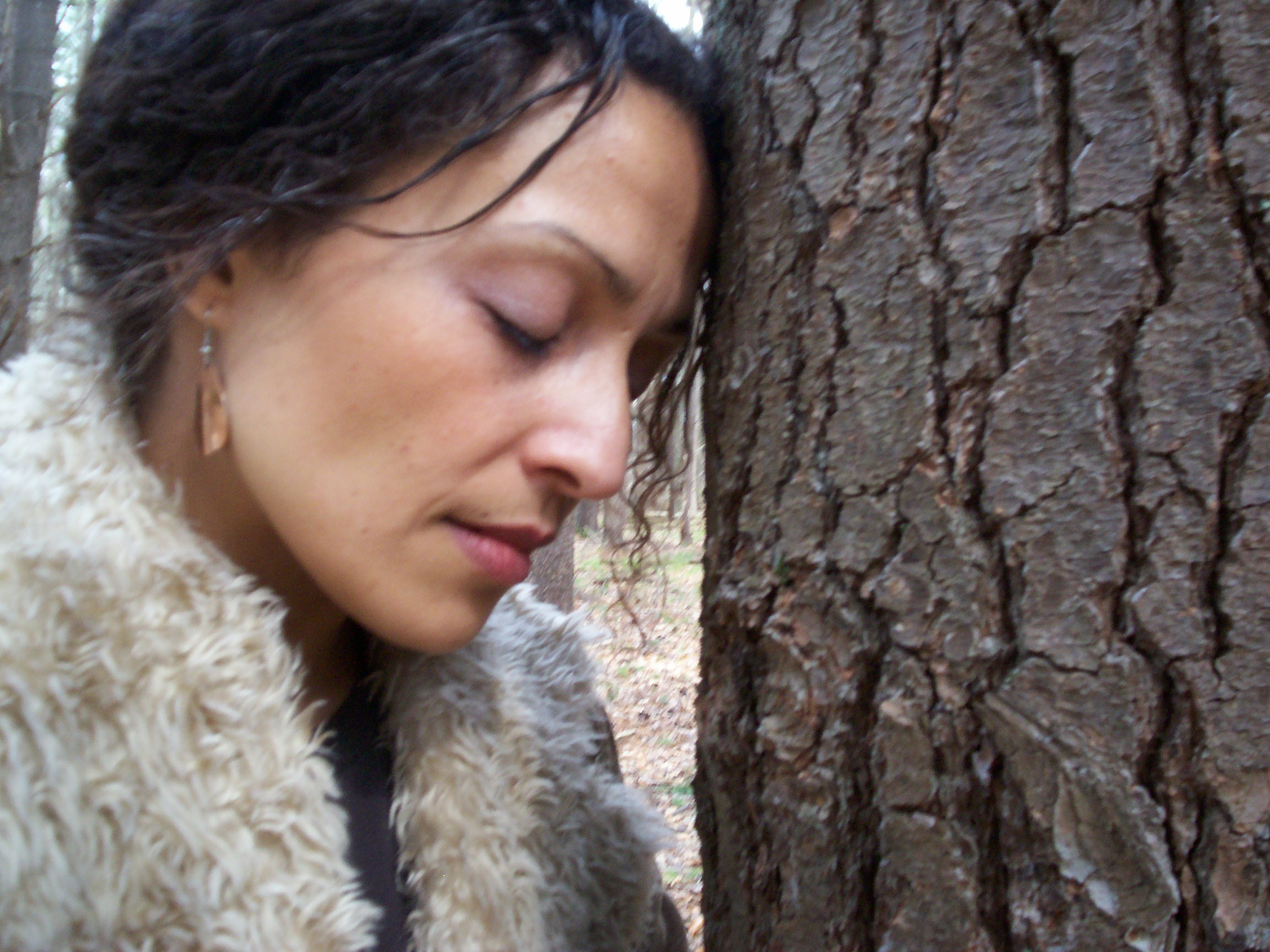 Rev. Ursula Carrie I am a keeper of the Ancient Ways, and Herablist in the Wise Woman Tradition of Healing. The information that I received in my own Soul Realignment TM Soul Profile Reading resonated with me deeply, and my perspective immediately shifted. As I looked back over the events of my life, I could understand the how's and the why's of certain behaviors I exhibited in a broader context- from the perspective of an eternal being in a co-creative experience of being human. (More of this story and biographical information at my blog, "earth~spirit medicine": http://www.ursulacarrie.blogspot.com) The Soul Realignment process, as a Client and Practitioner has, and continues to Be, a Gift to My Life. May the Love, Light and Healing that We Experience Wash over and Heal the Blueprint of the Earth! So Be It.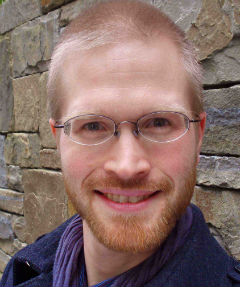 Jeremy Bennett. I am known as "The Innovator's Intuitive" – I help leaders and teachers worldwide gain clarity and confidence, by helping them tune into who they are at a core level, so they can pursue their purpose with joy, in service to the planet. I also love to help entrepreneurs intuitively approach marketing by helping them align their message with who they are at a core level, so they can to effectively find and serve their ideal clients. My background includes intensive marketing training, 10 years in web technology, and 4 years training instructors at Yale University how to use technology to teach language. Take your next step! http://www.purposewithoutfail.com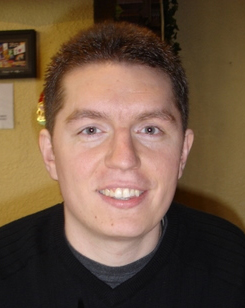 Paul Piotrowski helps people to remove the blocks and restrictions that are holding them back from living life to the fullest. Paul is an intuitive mentor, healer and teacher who uses various modalities, including Soul Realignment™ to heal the body, mind and Soul. He specializes in helping people discover their true purpose in life and to find creative ways to market themselves online and make money doing what they love.
To learn more about Paul, and how he can help you take your life to the next level, or to book a Soul Realignment session, please visit his Soul Realignment™ page or his Blog: http://www.realitymorph.com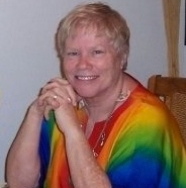 Martha Morris is a Healer with a lifelong connection to the spiritual and metaphysical aspects of life. She is the founder Amethyst Spiritual Healing. She has an innate ability to decipher truth with a deep commitment to seeking universal knowledge and understanding. Martha combines many forms of alternative healing in her practice as a Healer, including over 40 years of traditional medicine as a registered nurse, an extensive study of herbal and natural healing methods, aura balancing, ypnotherapy, healing rituals, Soul Realignment, and past life regressions. She uses multiple resources to key into the spiritual elements needed by her clients. Each client's needs are carefully analyzed prior to doing any spiritual work and she applies her own deep-seated loving intentions for everyone. She is located in Tucson, Arizona. http://www.amethystspiritualhealing.com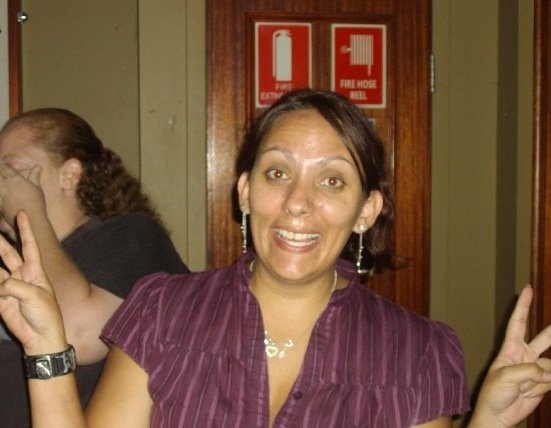 Simone Suradi has recently completed certificate I in Soul Realignment and is completely amazed at how its changed her life. She has a big interest in all things alternative including crystal/gemstones, yoga, mediatation and psychic development workshops. She has clairaudio abilities and psychic abilities she never quite knew how to tune into, since doing this course she has experienced an amazing spiritual growth that she hope will be of benefit to many many people out there. Simmy is a strong believer of empowering people to achieve their personal goals and be the best they can be so this work has so many wonderful assets she is happy to be able to use. Simmy's spiritual path is far from complete and looks forward to commencing Certificate II very soon to learn even more. While she can use a tarot deck and tune in psychically to people Simmy much prefer reaching someone at a soul level for healing and has taken to this work with great pride and enthusiasm. She currently working on her own website but is most happy to be contacted via simonesuradi@hotmail.com until then.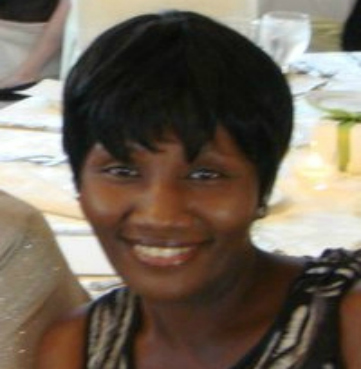 Venice Brown has been consoling and counseling family, friends and clients for over 15 years. Over the years she has had people return to her with the same issues time and time again. This helped her to realize, she wasn't truly helping the cause, and she was only resolving the effects at the time. "I couldn't understand why they were having a hard time implementing the information, steps, solutions and guidance I was giving them. I knew there had to be a deeper reason behind all this. I longed for a way to help people heal from the inside out, on a soul level." Through studying and becoming certified in Mediumship, Psychic Development, Usui Reiki, Angelic Reiki and Angel Communication she knew she was on the right path to finding the deeper reasons behind these issues. When she came across Soul Realignmentshe knew this was the solution she was looking for! Now as a Certified Soul Realignment Practitioner she is able to help uncover her client's soul histories in the Akashic Records and provide them with answers and solutions to the repetitive occurrences, problems and issues that were currently happening in their lives. Venice is looking forward to delving deeper into clients soul histories as she continues her spiritual journey and studies in the Universe and Sacred Geometry. "I am so happy to provide this deeper level of healing to my clients. It's amazing what our soul knows and would like to show us if we only listen and pay attention." Visit her website at www.soul2soul.co

Serena Amadis had always dreamed of being able to earn a living doing psychic readings. Fortunately throughout the course of life she met wonderful people who could teach her how to perceive auras, feel and move energy, intuition, meditation, alpha training and reiki. Serena had always rebelled against the expectation from people that traditional psychic readings be used mainly to predict the future. She always felt that people created their own futures, and that they were supposed to create their own futures. Finally, Serena discovered Soul Realignmentwhich gave her the longed-for solution. Not only did it teach her how to reveal people's true soul essence to them, it also helped her to resolve their issues and empower them to live a life dedicated to the development of their own full potential. Serena is happily settled in southern Spain with her two sons, where she feels very privileged to be able to give Soul Realignment sessions in English and Spanish. Please drop by Serena's websites at: http://www.seasofmintaka.com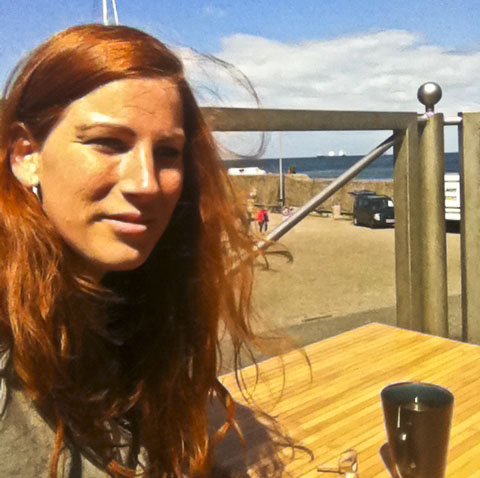 Mette Muller recently took a major leap of faith and left the corporate world, to become her own boss. Mette has a background in human rights and community development, and has spent most of her life on the Eastern side of the African continent, and is presently working on moving back. Mette's biggest aspirations are to support people, who long to be even better at being who they truly are, to explore the different ways through which we can live our lives fully and consciously on this physical Earth. While there are plenty of methods and tools out there to assist us in aligning ourselves to our own authenticity, she has found that Soul Realignment is a highly effective and accurate short cut that allows us to bypass those many years of endless searching for our true selves. To Mette, Soul Realignment is therefore a way to bring you back on track and step into your full power. She is also a yoga teacher and yoga therapist, and you can visit her website at www.yogaontheside.com

Jodi Faist – I have been an Occupational Therapist for 20+ years.  As an OT I  loved helping others to increase their independence primarily as it related to their physical being.  Over the years however, I noticed how imperative thinking and emotions were to healing. This led me to training in the energy fields.  I am certified in Myofascial Release, Reiki, and IET (Integrated Energy Therapy).   Personally I have always been a highly spiritual person-always seeking more information and connection to my higher self and spirit.  I have studied yoga, meditation, read multiple books and participated in self awareness groups.  These have all been very helpful in creating a sense of peace and joy in my life.  It wasn't until I found Soul Realignment though that I was able to take definitive ACTION towards  goals that I had been putting off for years.  The awareness about my Soul's purpose and gifts as well as  the clearing work have enabled me to start making CHOICES that I feel are in complete alignment with my DIVINITY.  The result has been nothing less than miraculous!! I feel empowered in a way that I have not been able to tap into in the past despite all of my practices.  As a result I have chosen to become a Soul Realignment practitioner.  I am passionate about bringing this awareness to you.  Nothing would make me happier than helping you to remember your true divinity, so that you can step into your fullest potential and create the life you intend for yourself! Visit me at -soulisticu.com, or email me at: jodi@soulisticu.com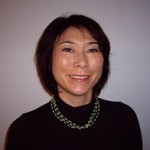 Sandy Freschi  Are there things you want but can't seem to get?  I'm not talking about the Mercedes Benz or the million dollars, because you could have those easily once you get the important stuff.  I'm talking about the real things, like knowing with total confidence that you are fulfilling your life purpose, like being undeniably happy about your course in life, like taking a big leap to obtain your heart's desire.  These are the things that matter to you, and if it wasn't for the doubt and confusion that throw you off course you would be living in unshakable confidence and happiness, taking big leaps toward your big dreams.  As a life coach I am your guide and catalyst, and I use Soul Realignment to help you clear the gunk that gets in the way of you getting more of the important stuff that you really want.  If you are stuck…really stuck and haven't been able to move forward in one or several areas of your life for a long time, it may be time to do a Spiritual Coaching Intensive with me.  The combination of Life Coaching and Soul Realignment, among other energy clearing techniques, will pull you out of the mud and put you back on your path quickly. I have over 20 years of experience in the healing arts.  With my experience and your deep desire to change we can clear the way and catapult you into the life you really want.  www.coachingwithsandy.com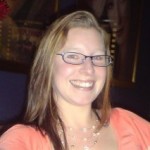 Andrea Tucker – My journey of healing started when i was 28 years of age and i have never looked back, my goal is to help other people get to a place of peace within there own lives, by reading the Akashic records gives me the ability to support others in there knowledge of themselves and the people around them so that they can move through life with easy, grace and support.  www.healing4life.com.au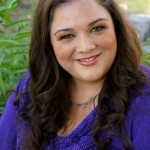 Dr. Vanessa Moon specializes in helping women entrepreneurs gain clarity on their soul's purpose and assists in integrating it into their businesses and their lives.  After spending 7 years studying and running a struggling acupuncture business, she received a Soul Realignment reading that told her the truth that she knew but was afraid to admit – her abundance did not lie in the healing arts!  Utilizing her gift of Divine Wisdom and confident in her purpose, she is passionate about enlightening other entrepreneurs of their gifts to help them create meaningful and successful businesses and lives.  If you would like to work with Vanessa, visit her at www.YourInspiredBusiness.com.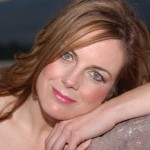 Katherine Lia– an artist and evocateur of the soul, is devoted to helping others "walk the beauty way" as part of her pro-wellness, energy medicine, aesthetician and intuitive expertise. Her years of training as an RN incubating souls at various stages of life, her Soul Realignment Practitioner Level Two certification, studies in Sacred Soul Level Astrology and experiences as an NLP Life Coach, ACC (certified through the NLP Institute of California), along with her capacity to connect on a deep, heartfelt level, has led her to become a leading authority in conveying sacred heart wisdom at a soul level, inviting instant transformation for her clients and creating a holistic quality of life.   She is a #1 best selling author on Amazon, with her book Living Proof, Celebrating the Gifts That Came Wrapped in Sandpaper, which she co-authored with Lisa Nichols.   Her mission is to inspire men and women to know their magnificent authentic power and to experience unconditional love, bliss, beauty and truth, when it is aligned from the inside out. Katherine teaches us how to romance our own soul, as we bring ourselves into the dance of love, embracing and enlivening our innate wholeness of divine potential. You can reach her at: http://www.soulmate-express.com
Hadas Av-Gay- Hadas has long been interested in what contributes to people's well-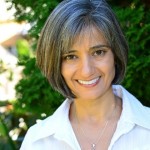 being. She has a Master's degree in Educational Studies and School Psychology. Hadas is practicing as a school psychologist since 2007 in Vancouver, BC, where she lives with her three children and husband. Currently, Hadas is also working on her PhD in Special Education. Her head is in the academia but her heart and soul is fully committed to holistic therapeutic approaches including hypnotherapy, energy healing, Kabbalah philosophies, and Soul Realignment. Hadas is a student at a kabbalah center in Vancouver, a member of the Canadian Association of Hypnotherapy, a Reiki Master and Karuna Reiki Master and a Soul Realignment practitioner. She is very excited to work with you hadasavgay@gmail.com!

Sherry Green PhD – I've been on the spiritual path since I discovered reincarnation in my teens.  I love to investigate the mysteries of life which has led me down many different metaphysical avenues.  I am qualified as a Doctor of Metaphysics, herbalist, essential oil therapist for people and animals and certified scientific Hand Analyst.  I've also studied shamanism, astrology, hypnosis, Transformational Coaching and many, many other modalities that help people understand who they are at all levels and help them move into living a life of joy and meaning.  The culmination of my studies has been the Soul Realignment™ training which I love, as it gets really deep.  My website is www.YourSoulProfile.com.
Margot E. Brown LMFT, Psy.D., Margot has a long track record of reaching out to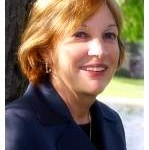 others working in various modalities ranging from: psychotherapy, mediation, coaching and hypnotherapy. Now she has formally and officially expanded her abilities to include Soul Realignment. Margot views energy healing through Soul Realignment as the ultimate healing which begins with the core self, higher self, soul, whatever you name it. For years Margot has advocated spirituality to be incorporated in psychotherapy when appropriate and requested by the client. Today, according to Margot: " Soul Realignment is a deeper and more profound method for long term healing and personal spiritual evolution!" Today, she offers her services exclusively for Soul Realignment healing.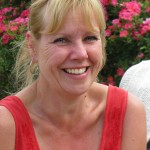 Lynn Osborne- I have consciously been involved in personal/spiritual awareness since 1989, and have studied a wide variety of emotional & health related healing practices. I mainly work as a Health Dowser, which includes finding and clearing toxins, pathogens, emotional trauma, genetic weaknesses, negative thought patterns, and I can now gladly add Soul Realignment to my practice. I have an ability to 'tune-in' to people at a distance, and change energies. I have loved every moment of my own personal journey, and am passionate about assisting others on theirs.  Healingencounters.co.uk
Cynthia Sebry- has been the "Soul" owner of  Essential Energy Healing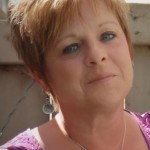 in Lacombe, Alberta for over 6 years.  She is passionate about helping soulful women who are ready to powerfully show up to awaken to their true selves!  For years, she has known that there was something calling her to help others on a deeper level to healing and was guided by Spirit to study as a Soul Realignment™ Practitioner.  She is blessed and honored to have the ability to work with people on a deeper soul level!   The clarity, transformations and changes have been empowering for her clients to experience many powerful shifts in their own relationships with themselves.  By utilizing her own unique integrated energy healing skills and energy clearing, it has opened the way for life to flow in her own life, she has overcome anxiety, sleep issues, depression & illness, and am is doing what she loves! You can visit her website at: www.essentialenergyhealing.ca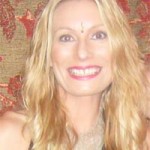 Debie Thompson: I have been on my spiritual quest for a very long time, it's been my life's passion and study, pushed along by my thirst for knowledge and answers to what I see and feel with spirit.  My journey has led me to do spiritual courses with New Zealand psychics Kelvin Cruikshank and Sue Nicholson, holistic massage courses and becoming a Usui Reiki I practitioner, but I still work as an IT professional which helps me stay grounded.  When I began doing Soul Realignment work I realise I'd finally found my calling. I am so humbled to be able to help people through such a meaningful and important time of transition and healing. Visit my face book page https://www.facebook.com/FreeSpiritSoulTherapy?ref=hl Website: h
Erin Doughtery: Erin Dougherty discovered her ability to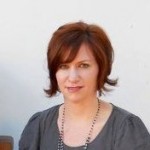 generate energy from her hands and send it to herself or others to heal physical, mental and emotional problems at the age of seven. Erin is currently a Soul Realignment Practitioner and a Usui Reiki and Tibetan sound therapist who grounds her healing work in compassion, humor and empathy. Erin resides in Pittsburgh, PA where she offers Soul Realignment readings as well as leads workshops on Reiki and sound healing. Particular areas of interest include alternative treatments for minor depression, grief, chakra imbalances, and other health concerns. She is currently working on workshops and events in the Pittsburgh area. Visit her website at www.birdsongreadings.com to follow her blog and to read more about the services she offers.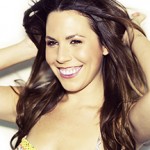 Amanda Aitken– Amanda was 8 years old when her Soul Family of Origin, the Arcturians, first started communicating with her. But she had no idea who these beings actually were until many years later, when she began studying Soul Realignment and landed smack in the middle of a full-throttle spiritual awakening. A natural psychic medium and empath, Amanda is also a successful online entrepreneur and longtime designer, copywriter, and marketer with a penchant for empowering women to wake up to magical new possibilities. These days, she teaches ladies to design and code their own websites through her online course, The Girl's Guide to Web Design (http://girlsguidetowebdesign.com), and also offers psychic branding and soul-centric web design services through her company Creative Bloom. Her Soul Realignment specialty is guiding creative women to discover and express their soul's purpose with wild abandon, in order to experience ultimate freedom, abundance, and happiness in their lives. Connect with Amanda and book sessions at http://creative-bloom.com.
Lauren Kay Wyatt- Being a Soul Realignment Practitioner is one of the best decisions I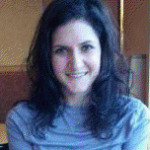 have ever made! Prior to this, I was using Reiki, meditation, introspection, and yoga to support me in healing my life. Thank goodness, because prior to that, I was searching for meaning and trying to find myself in all the wrong places! Now I see that my pull toward the psychic and spiritual aspects of life was no coincidence! My work in Soul Realignment has brought me incredible health, bountiful joy, wonderful relationships, and a strong sense of self! As an Advanced Soul Realignment Practitioner and Reiki Master, I use my own common sense approach of using Universal Law and Love to support clients in making wise decisions and choices! When we reconnect with our inner wisdom, and release what no longer serves us, we reclaim our lives! Please visit my website at www.laurenkaywyatt.com.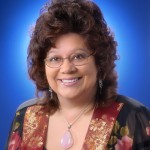 Pamela Jones- I began my spiritual journey with Reiki. That beginning has led me down many enlightening paths. Soul Realignment has been a truly interesting journey but how I have witnessed it empower others to grow and heal in such positive ways still amazes me daily. I'm a Gendai Reiki Shihan Teacher, a Karuna Reiki Master Teacher, a Sekhem Seichim Reiki Master Teacher, a Komyo Ki Reiki Shinpiden and a Lightarian Reiki Master. Empowering others and helping them find their own Inner Peace is the joy of my life. Visit my web site at www.ReikiInnerPeace.com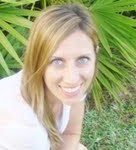 Emily Cleland- Emily has been keenly interested in the metaphysical for the past 8 years.  It all started with a childlike curiosity into the human energy centers called the 'chakras' at age 22. This lead to a more in depth exploration into how the human energy bodies work and how our consciousness is interconnected to all things. Over the last 8 years that same curiosity has taken her across the country and to the Big Island of Hawaii twice to study and learn from a variety of teachers and healers. Over the course of this time certain Universal Truths have emerged which is what Emily continuously strives to embody and express into this human experience.  This has become the structure and foundation for the conception and manifestation of Ignite Spirit.

Ann Bertorelli – Ann is an intuitive life coach and executive coach who has been practicing for over 15 years. In addition, she has a practice as an Angel Therapy Practitioner ®. She has always been totally engrossed in listening to others' stories and helping them see something different and hopeful about their own possibilities. She focuses on helping her clients to be the best they can be by assisting them in identifying and working with the issues that are holding them back. Since discovering Soul Realignment she has come to see it as a powerful and effective tool for uncovering and clearing those seemingly inexplicable issues that inhibit keep people stuck.Visit www.lifecoachingwithspirit.com or www.graceintime.com to contact her.
Sheila Dial – Sheila is a Certified Behavioral Hypnotist with the National Guild of Hypnotists since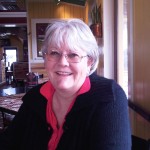 2007.  Also she is a Certified as a Clinical Behavioral Hypnotist since 2009, and has various certificates in other specific areas with the National Guild of Hypnotists. She has extensive training with Numerology, Palmistry, Tarot, and Channeling and has been doing psychic readings for several years. She truly enjoys helping others with the guidance of intuitive readings and finding their way in life.  Sheila has run a Psychic Fair for six years in a Northern Utah community. She has enjoyed broadening and improving her intuitive skills through Soul Realignment™ . She finds this system to be a clear way to discover Soul Characteristics, as well as the blocks and restrictions. Visit www.reading4newpaths.com to find out more.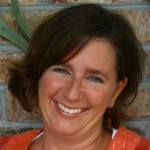 Caroline Nixon has always known she wanted to help people to heal and grow, but she was never really sure how. Her trainings over the past 20 years include: Massage Therapy, Aromatherapy, Hypnosis, Reiki and Holistic Health. Caroline is also the published author of two books: A Mom's Guide to Sanity and An Itsy, Bitsy, Teeny, Weeny Guide to Life. Caroline's most recent studies have led her to the fabulous and truly life changing modality called Soul Realignment. Caroline believes that when we are conscious of the choices we have made in this life (and before), we can make new choices which are more in alignment with our Divinity. Soul Realignment helps uncover the choices we have made throughout time which are keeping us from truly living in our highest alignment with our own Divine nature. Caroline looks forward to being your guide on your journey towards Choosing Divinity within your body, mind and spirit, thereby changing your life! Caroline's website is www.carolinenixon.net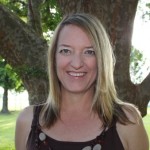 Marta Ellinger A self-proclaimed seeker, Marta was born in 1970 in a small town in New Mexico.  Since she has been migrating East, currently residing in Louisiana.  While living in Austin, TX, came to know of the Essenes, and began studying in depth the new mysteries that had been unfolded there in the early 1990's.  Her spiritual awakening has been an ongoing process in between a career as a counselor, marriage, kids, divorce, second degree, career as a special educator, her latest professional duty, which she just placed on the backburner to become an intuitive counselor through readings in the Akashic Records.  The Holy Qabalah became a part of her daily study, spiritual awaking, and meditation rituals in the fall of 2007, and continues to this day.  The readings in the Akashic Records came almost second nature to her,.  She has always been a natural at teaching and counseling, has very kind and professional way of sharing information.  Contact her at www.obras-alma.squarespace.com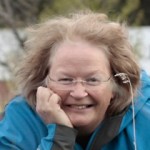 Gia Combs-Ramirez I grew up on a ranch in the Rocky Mountains of Montana. My daily friends were our horses who who led me into the experience of Oneness with the pines, the rushing streams and the hawks over head. The horses taught me how to read the energy through and around all form in this dimension and others. Besides being a Soul Realignment Level 1 Practitioner, I have an extensive background in many healing modalities, as well as teach and write about energy healing and manifesting. I am also the founder and developer of Crystalline Consciousness Technique™, a unique set of tools and techniques that works with the emerging human crystalline energy system. Please check out my website http://scienceofenergyhealing.com for my latest classes, sessions and programs. If it resonates with you, I would love to work with you!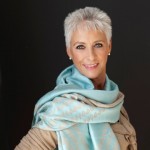 Jacobina Drumpf was born in 1956 in The Netherlands. After a study at the Royal Academy for Fine Arts in The Hague she became a teacher in Graphic Design at the same institution. In 1995 she entered the United States through Miami and lived there for ten years. She became a US citizen in 2001 and in the mean time started to work as a fine art painter. Cutting this fairly unusual path through life made her look for answers along the way. Her spiritual growth was inevitable. Learning practical guidelines from Andrrea Hess gave her the right tools to help others with their own unique paths. She now lives in Englewood, Florida.

Helen Stillwell Dip.Psych.Astrol F.A.P.A.I is a Certified Soul Realignment practitioner, as well as a professional astrologer & qualified in 1998 in London UK at the Regents College, Centre for psychological Astrology, principle being Liz Green PhD. Helen is an intuitive by nature and has also trained in Sound Therapy in UK. Helen was guided to Soul Realignment in 2009 to add depth to her continuing work with clients in Astrology. Soul Realignment has been incredible and clients are giving wonderful feedback. Visit her site www.soulhorizons.co.uk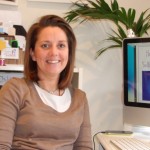 Sonia Bellucci I am a Soul Realignment Practitioner, Holistic Family Coach and Master/Teacher Reiki Usui. My Focus is helping Parents and Children to connect on a deeper level, overcoming blocks, resistances and external Influences. Working in the Akashic Records with Parents and their Children is a gift that help the entire Family Dynamic to shift and discover their Divine Paths!  I organize Classes of Reiki for all family where they rediscover the Light within and they learn to use Reiki to heal each other which is a blessings!!  I offer Distant Healing as well. Visit www.speakingwithchildren.com.au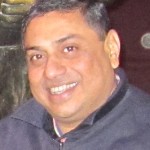 Ashish Rahinj is a Soul Realignment Practitioner and a Usui Reiki Healer/Master/Teacher. Professionally he has been associated with the technology industry from the very beginning; however his spiritual journey triggered very positive changes in his life path and led him to align with his soul's goals and objectives! His spiritual journey started with Reiki healing through multiple reiki lineages before engaging with Soul Realignment. He has invested considerable amount of time in exploring his connection with the Divine Spirit through various forms of healing, research and meditation work. His connection with Divine Spirit has taught him to experience his divinity in humanity and he has now realized a much peaceful life by practicing Reiki and Soul Realignment. He is happy to work with people and assist them in their journey! Contact: ashish@ruanko.com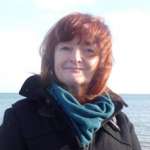 Maria Helks I have been a spiritual seeker for most of my life, one way or another.  I always knew that death is not the end, but the beginning of another chapter in the eternity that is our Soul's journey.  I have always worked with people, children for the first 20 years then adults for the next.  I found meditation in the '80's, trained as a Healer (NFSH) in the early 90's, and also as a Counsellor, alongside learning about Astrology and Shamanism.  Angels really interest me, as does numerology – I love numbers!  Latterly I have been learning more about the healing power of sound and vibration.  Music is another of my great loves.  I have really enjoyed this training and am proud and delighted to add Soul Realignment Practitioner to this list. I would love to work with you in this way if you feel drawn to what I write. Please contact me at mariahelks@manx.net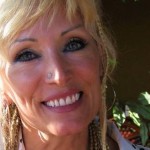 Lauren Quevillon I have always lived my life in the spirit as well as the physical. Not knowing even what psychic meant I was one at a very young age. Taking the Soul Realignment™ Course has given me an insight into the soul and a way to help people find their Divine Self. I now have the tools to help people connect the Physical Self with the Divine Self by removing negativity caused by past choices. In doing this they are able to create the life they are meant to live. We are divine spirits choosing to experience this wonderous and challenging existence as human beings. I would love to help you and those you love find their "Divine Self" and identify the blocks to your success in life, love and prosperity. Please contact me at http://www.goldmoonguidance.com.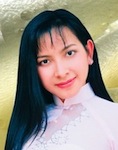 Vivian Chu – I trained as a Soul Realignment Practitioner, Reiki Tummo Master, Karuna Ki Reiki, Soul Energy Clearing (SEC) Practitioner, Lightarian Facilitator, NLP Practitioner, Qigong Healer and Crystal Healer.  I also trained in Coaching, Access Consciousness and Open Heart Meditation. I have a BS in Computer Science.  I work on software applications programming and web development,  As a mother, my interest is in spiritual and energy healing. I want to dedicate the rest of my life to help relieve peoples' suffering. Whether through healing others physically or spiritually, I want to be of service to mankind.  Please contact me at thanhvchu@yahoo.com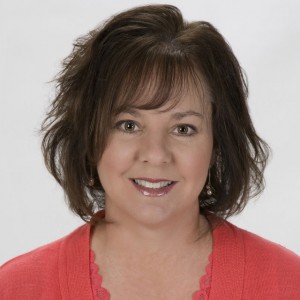 Jeanine Mancuso – Working in the Akashic Records has been life changing,  exciting, revealing and fun! It's been part of my life's journey to be curious and to seek answers to life – to understand the soul. Along my path I have studied traditional education and  non- traditional paths such as Shamanism,  Reiki and Oracle Cards. All paths have culminated  in the joy of  accessing the Akashic Records for others. Since  I found this I've been hooked.  To receive an Akashic Record reading  contact me at mancuso555@yahoo.com.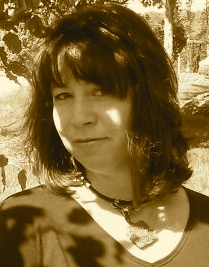 Emma Churchman, M.Div. is a certified Soul Realignment practitioner, endorsed Quaker minister, spiritual director and transformational coach who helps Spiritual Misfits live out-of-the-box of "normal."  She has learned to live successfully as a Spiritual Misfit and would love to share her insights with you! Emma is Founder and Chief Spiritual Misfit at Conscious Catalyst, with training as a Shamanic Practitioner, Reiki Practitioner and Energy Healer.  Emma has a decade of experience helping hundreds of people identify their soul purpose and align their lives to live into their Divine potential.  Visit her site at: www.conscious-catalyst.com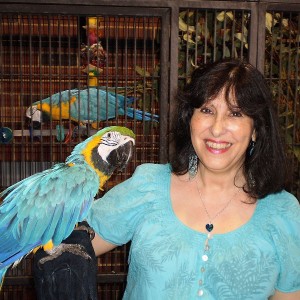 Maria Parkinson – My spiritual path and purpose have led me down many avenues; from working in the banking and legal world as a secretary in London to  wanting to become a psychotherapist twenty years' ago. However, my Higher Self had other plans. Three crises occurred in my life simultaneously where I literally had to let go of everything familiar to me: my job, my marriage and my country as I had known it. I was being guided to a whole new life. Within nine months of meeting my second husband, I was divorced, remarried and left my old life in England for sunny Perth, Western Australia. Among other modes of healing, I am a Soul Realignment Practitioner which I am absolutely passionate about as I have seen the changes that have happened in my own life through using this modality. I have  coached many clients to find more fulfilment in their lives by providing both spiritual and practical ways forward and look forward to supporting you on your spiritual journey. My email is: kwanyin@bigpond.net.au and my website address is: www.mariaparkinson.com.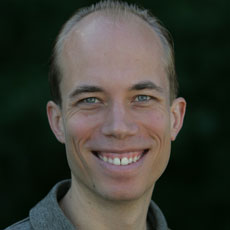 Barret Hedeen is the creator of The Witness Energy Healing, a non-dualistic healing modality to assist clients in the journey to remembering their perfect wholeness!  He is excited to be serving spiritual seekers as a Soul Realignment(TM) Practitioner.  In addition, Barret has written two books sharing his connection to his inner guide, Jesus, whom he endearingly calls J. The first is called Questions for J – And the Love That He Gave Me, and the second is a collection of poetry called Poems for J.  He is also a long-time student and teacher of A Course in Miracles, as well as a Certified Six-Sensory(TM) Practioner with the celebrated psychic, Sonia Choquette.  Check out his website: http://www.BarretHedeen.com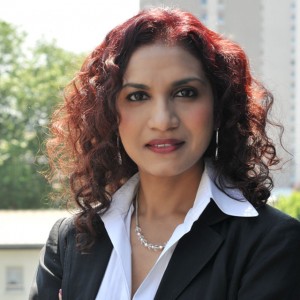 Hazel Sinanan is a lawyer by profession who now works predominantly as a Quantum Healer and Spiritual Teacher. I am an Author of the book 'The God Within Speaks- an Inner Pilgrimage to the Soul of Wisdom'.  My mission is to assist others in connecting to the Divine within them. I have been led to various healing modalities which allow me to educate and serve my clients in alignment with my mission. I do Angelic Readings and have been reading the Akashic Records for more than a year using a different process. I was intrigued with learning the Soul Realignment path as this allows me to augment my current practice as an Akashic records reader and provide a reading and clearing using one modality. Further information can be found on my website www.celestialhealing.org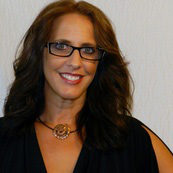 Carla Blacker – As a Transformation Specialist and Law of Attraction Practitioner, the path of Soul Realignment is a natural, authentic  conduit for sharing my intuitive development. Unveiling my spiritual journey has been a process of enlightenment and awakening that allows me the freedom to express and share Divine love, power, wisdom and abundance with gratitude every day!
As a Soul Realignment Practitioner, I am honored and blessed to connect with those who are seriously involved in their personal growth and responsibility. This Divine gift creates extraordinary change and manifestation. Please visit my webpage: www.symmetrylib.com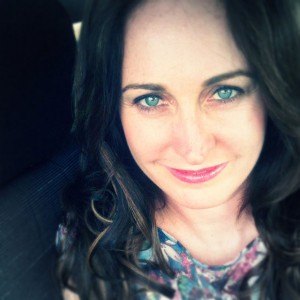 Dani Gardner – I'm based in Australia and also working with international clients – so wherever you are in the world we can work together! I offer accurate and meaningful Soul Realignment™ Akashic Record readings that will give you a clear understanding of the choices you have made in this life or others, that are creating undesirable circumstances in the here and now! Please visit my website for more information. Let's talk! http://danigardner.com/soul-realignment/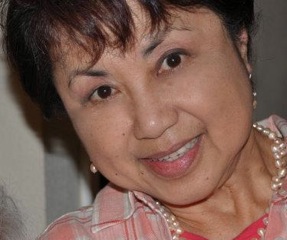 Alara Paragas – I am an Intuitive Life Coach who works with men and women ready for change, who want to be happy, fulfilled and make more money following their soul purpose, and thrive in a career or business that expresses their values. I facilitate transformation through Soul Realignment™ sessions, where I access my clients' soul records and help them understand their past choices so they can make mindful choices in the  present. Email me at alara_paragas@icloud.com for sessions and more information.  Watch for the launching of my website soon: mindfulchoicesforthesoul.com.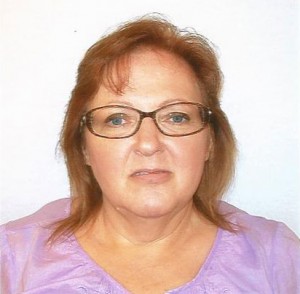 Janeen Shaffer – My name is Janeen and I am here to help. I have been an intuitive, empathic and a medium since childhood. I have developed my psychic gifts since I was a teenager. I also have been a healer for as many years. I studied many modalities and have varied interests. Last year I became a member of the American Reiki Master Association specifically in the Usui Shiki Ryoho method. I am a Second Degree Reiki Practitioner and Certified Therapist in Master Symbol Technology . This year I have studied with Andrea Hess and now am a Soul Realignment Practitioner Level One. My brand new website is www.stoneravenhealingarts.com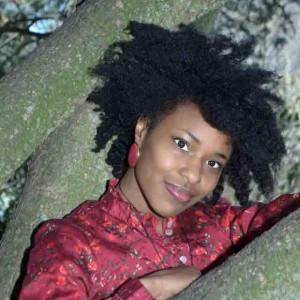 Jenelle Green who goes by her spiritual name, "Ebu Sala Nanda" is a gifted intuitive that studies subtle energy of many forms. She is an ordained Priestess in the Order of Melchizedek, a Lightwave III practitioner, Spiritual Teacher/Counselor and has been running her energy healing practice, "Body Alchemy & Energetics," since the beginning of 2012. Known for her youthful disposition and heightened sense of Wisdom, her work is very galactic in nature, but also grounding as she has been told. She became attracted to Soul Realignment upon having a spiritual awakening in 2008 and because she was very much changed by this work, she had decided that one day she would too become a practitioner of this amazing method of healing. Always moving forward, Ebu is in the middle of creating a brand for herself, so you can expect to see her in many lights whether she's dancing and performing her music or dishing out pretty independent ideas about existence on various forms of social media. Ebu is located in the Northern State of Delaware and can be contacted through her web address where you will find her motto is to, "Be Forever Changed!" www.AtouchofAlchemy.com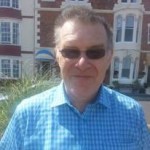 David Wallace is a certified Soul Realignment™ Practitioner and also has a Diploma in Intuitive Energy Healing. With over 25 years healing experience I have set up my own practice with a colleague offering a range of energy treatments including Emotional Freedom Technique and Usui Reiki. Having spent the best part of 30 years in high pressure employment and paying a high price health wise, the transition to having the confidence in my natural abilities came from Soul Realignment. Not able to recommend this treatment highly enough I chose to become a practitioner myself to add to my healing abilities.  It is my gift to you to see the best in you, remind you of your potential, and encourage you in your journey toward your goals and personal evolution. Lets get started!! You can find out about my services at therapeuticsoul-utions.co.uk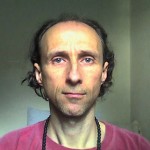 Andras Bucsinszky – After venturing into studying various healing arts including energy healing modalities I have found that the ones that suit me best are Soul Realignment and what I came to call Spiritual Counseling. Each on their own, these two have the potential to assist a client in a powerful way in taking charge of their life, and, if carried out with mindfullness and appropriate for the person, can complement each other. For further information and to schedule sessions please contact me at andras781@gmx.com Thank you.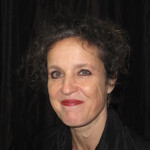 Marjon te Riele – It's my mission to help you realize your greatest potential, use your unique talents, and live authentically with your Soulpower.
I am a career, leadership and business coach & trainer for women. I've learned a lot (at school, through courses and reading, and mostly through life itself) about how to be a teacher, a coach, a listener, a healer and a guide. I learned, driven by desired feelings, my mission, my pains and my longings!
Career, business and leadership is my primary entrance, because that's how a lot of people live their purpose. But I know it's most essential to acknowledge and BE who you are, so that you can consciously create and contribute, aligned with your souls highest path and purpose. Contact me at www.soulpowerinbusiness.nl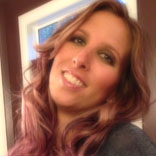 Kelly Bopp – Able to just know and see things others couldn't since she was a young child, Kelly is an intuitive psychic medium. A Priestess who's been reading Tarot for 20 years, she is an RN, and a Reiki III & certified Soul Realignment (TM) practitioner. She believes in heeding the call of your soul, being true to yourself, finding the magick and getting happy. Mom of two, she teaches her girls to Run With the Wolves, dance like the Witch of Portobello, follow the moon and walk with the Goddess. She loves anything medieval, can read your past, tell you your future, and snorts when she laughs too hard. She lives in New York with her husband, daughters, two German Shepherds and a pair of black cat sisters. Find her at Sacred Oracle – Online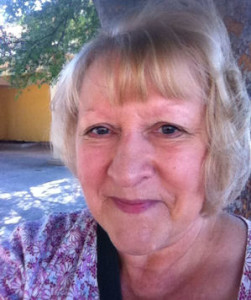 Lori Lee is a certified Soul Realignment™ practitioner, a Usui Reiki Master Teacher, and is a Feng Shui Practitioner and Red Ribbon Professional with the International Feng Shui Guild. She is honored to work as a Guide into the Akashic Records for her clients through personal consultations, readings, and spiritual counseling. She combines Soul Realignment™ with energy therapy, Feng Shui, and intuitive counseling to create a sacred space for each client as she works with them on their personal and spiritual journeys. Please visit her website at www.theakashicmystic.com.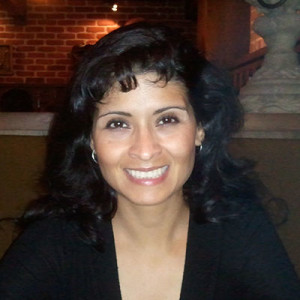 Maria Magdalena aka Maggie, I am a Soul Realignment Practitioner, An Usui Reiki Master/Teacher and a Certified Fitness and Nutrition enthusiast. I practice daily meditation, enjoy traveling, hiking, and love sharing my spirituality and intuition. I am passionate about helping others heal at Soul-level, become conscious of their Divinity and Soul Purpose. My intention is to reach as many Beings as possible and assist in their Soul healing so they may experience humanity at a whole new level of consciousness. I intend to spread love, compassion, peace, and harmony to help heal our planet, live in a world of abundance, peace and unity. I practice my Divine Gifts with the up most ethical and professional manner in English and Spanish. I can be reached at www.universoulconnection.us or via email at maggiesoulreader@gmail.com.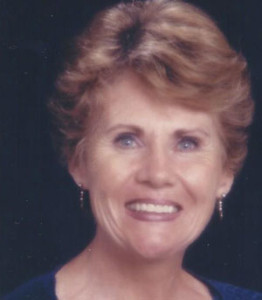 Ms. Doucet began officially her spiritual path in 1972 when she became a certified Yoga Instructor, practiced Transcendental Meditation, then came to be a Silva Mind graduate, Pranic healer under Master Choa and past-life therapist. In 1997 she was ordained Minister and acquired a Bachelor's degree from the University of Metaphysics in Los Angeles. She has been a Spiritual Counselor and EFT coach. She also studied Akashic readings under Lisa Barnett and became an Akashic practitioner in 2011.
She has been teaching, coaching and as an intuitive, has given Akashic and Tarot readings at The Philosophical Library in Escondido, CA. ( North of San Diego ) as well as at the "La Vida Sana Wellness Center" .
Soul Realignment certification with Andrrea Hess is her crowning credential. Ms. Doucet speaks fluently four languages and has many clients enjoying the life transformation that her work has granted them.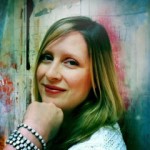 Jennifer Currie is an Intuitive Artist & Coach for Conscious Creatives. She has spent over a decade exploring her creativity along with ways to channel those gifts into an abundant and beautiful life. She has studied with spiritual mentors, business coaches, & artists. She uses her intuitive gifts to help other beauty-loving, multi-passionate creative spirits align with their soul blueprint, clear blocks, and live from a place of empowered and joyful action. To learn more, book an appointment, or explore Jennifer's artwork go to: www.jennifercurrie.com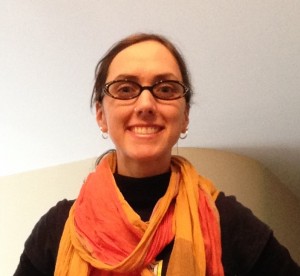 From a young age, Fiona Thorson felt a strong connection with Spirit and an awareness of past lives. Her personal experience of overcoming health challenges has served as a catalyst for stepping into doing healing and metaphysical work. She is a foot reflexologist, a Usui Reiki practitioner, and kundalini yoga instructor, and is currently undergoing training in spiritual mediumship. Today, her goal in her metaphysical work is to assist others in reconnecting with the physical body, as well as the subtle bodies, and integrating them with the purpose of healing from chronic illness and emotional distress. She takes a grounded practical approach in her advice by offering instruction that incorporates the body as well as the mind. She can be found at www.adventuresinhealing.net.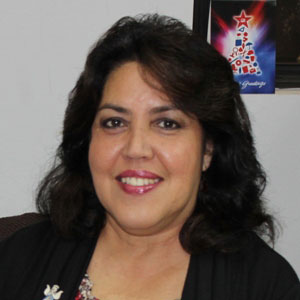 Wendy Xavier – I am a Spiritual Teacher and Healer and I aspire to be all that I could be in this physical world. I love life and intend to live it to the fullest in the most positive ways. I truly believe that the answer to all life's challenges is Love and so I keep my Heart open, not only to give Love but to receive it as well. I am highly spiritual and acknowledge and accept my Divine "calling" to serve by bringing relief to people and animals through the practice of Energy Healing. I have a special love for children and am compelled to share my knowledge and understanding of Angels with them. We humans and angels are all God's creations and we share that common bond. My advice to all is to find the perfect balance as both "physical" and "spiritual" beings. We are "spirits" having a human experience. I was guided to Soul Realignment almost 4 years ago and rediscovered this healing modality recently. I am proud to add this new certification "Soul Realignment™ Practitioner" to my portfolio among numerous other energy healing modality certifications. I own and operate my spiritual center "Circles of Consciousness" and serve clients at home in Trinidad & Tobago and around the world. Please email me at wendyxvr@gmail.com and visit my facebook page https://www.facebook.com/CirclesOfConsciousness.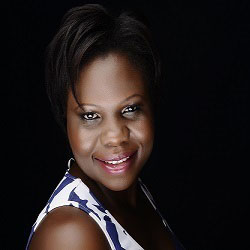 Evelyn Beaulay – I was introduced to alternative energy therapies a few years ago. At that time, I needed answers to my intuitive abilities as I couldn't understand what was happening to me, and I also needed guidance on how best to use them to serve for the highest good. I learned to use these abilities to through various energy modalities (Reiki, EFT, EmoTrance etc…) for my own personal journey, and helping family, friends and others.
My intention was to do deeper soul work on myself and those close to me – it took a couple of coincidences to bring me to the door of Soul Realignment. I must say, Soul Realignment reading and clearing work is one profound gift that one can give to oneself and others. Others who have been on this journey with me are constantly experiencing themselves anew.
You too can start to experience yourself anew as the old you is peeled off a new you emerges from the shadows of the old. To experience this profound reading, clearing and shifts [click here] to contact me.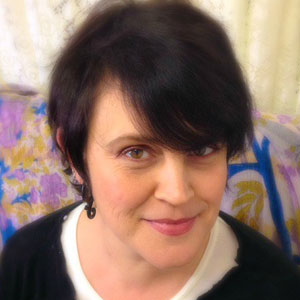 Sara Martin – I have been a closet intuitive for most of my life, and after my own Soul Realignment reading and ongoing work, decided to "come out"! No other form of healing, shifting spiritual work has deepened, broadened my perspective and made me feel empowered (and responsible!) in the way this work has. This led me to train to become a Soul Realignment® Practitioner. In addition to helping clients become aware of and clear their soul level blocks and restrictions, I am a metalsmith and jewelry designer, specializing in custom healing talismans using energetically resonant gemstones and clients' hidden spirit animals. I offer spirit animal readings and have a goal of learning animal communication as well. Homeschooling my daughter, belly dance and yoga make life quite rich. Visit me at www.sarasmysticforest.com. to learn much more!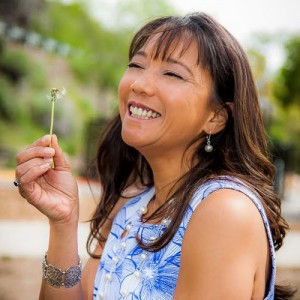 Bernadette Dickinson is a 4th Generation Clairvoyant; she has rescued and rehabilitated race horses and abused horses since 1985. Her love of animals and dedication to service has provided her with a wealth of knowledge and spiritual teachings that apply to all of life. Her non-judgmental approach and direct Sagittarius style allows clients to have soul level "aha" realizations. As a mother, grandmother, goat herder, gardener and lover of all things nature, she is down to earth with a mission to live a simple, meaningful life.
When you speak to Bernadette, you will gain clarity, peace and understanding as well as feeling like you are finally seen for who you truly are. It is the love from Source/God that comes through each of her readings in a way that you feel uplifted, supported and able to take the next step in your journey. www.bernadettedickinson.com.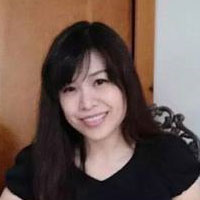 Ann Young is a Soul Realignment Practitioner, Usui Reiki Levels I & II Practitioner and an Angel Therapy Practitioner.
I also offer tarot reading and Chinese astrology in Chinese and English. Please contact me at ayoung4321@gmail.com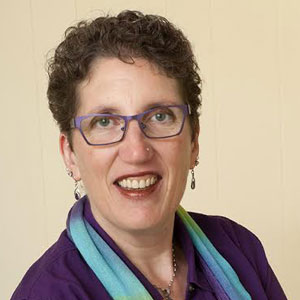 Moira Hutchison's passion and life purpose is to help people align with and live their divine journey with grace and ease. She is a Registered Soul Realignment™ Practitioner, Certified Hypnotherapist, Certified Life Coach, Tarot Card Reader, Reiki Master/Teacher, EFT Practitioner and Spiritual Communication Facilitator. Her specialties range from helping people with broad goals such as life planning and personal balance, to specific goals like gaining motivation and overcoming issues such as anxiety, depression, feeling overwhelmed, procrastination, excess stress and self-sabotage.
Using her own approach – The Letting Go Process – she helps people shift from feeling stuck and overwhelmed to being in alignment with their life purpose, inspired, empowered, at peace and in control of their lives. Visit her at www.WellnessWithMoira.com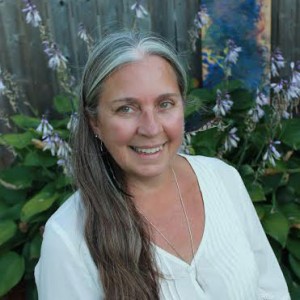 Candace Hawkshaw is a Certified Reiki Master, Teacher, Healer, Channel, Goddess, Psychic, Soul Realignment Practitioner, Reflexologist, and a sought after guide. Candace has a strong connection with Mother Earth, and is someone you feel safe with. She spent years in the corporate world, but one day said, "No more!" She started being and living her authentic self and is now creating a life she chooses without following the norm of society. She lives a lifestyle based on the principles of Reiki; they have changed her life. Candace is known to create forests of people who wish to heal; who want to spread love and light. She has travelled to Maui, Hawaii and Glastonbury, England to learn an evolved Reiki called Holy Fire. Her channelled wisdom comes through strongly when she speaks. Her hugs embrace you with Divine love and you want to come back for more. Candace wishes to share her experiences with others so they may create the happiness they deserve and to find out who they are at soul level. She is a mother of three daughters and a grandmother of seven. She loves to travel, experience life and loves to see people grow and evolve. Find Candace at www.soaringspirit.ca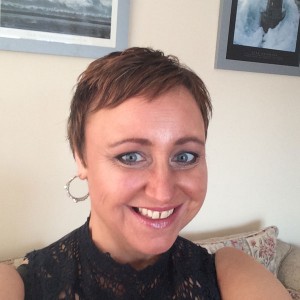 My name is Lisa Watson. I have always had a great belief in the Spirit Realm and have always been sensitive to spirit and other energies. However, as I got older, left school and embarked upon everyday adult life, my attention was elsewhere and stayed diverted until my late 30's when I embarked on my journey as a healer.
I first became interested in Soul Realignment Readings in 2013 when a friend of mine encouraged me to have a reading. I was blown away and always wanted to complete level one but the time was never right. Now it is, I've done it and I love giving readings to other people to help them on their spiritual journey.
I'm based in the Northeast of England, UK and can be contacted by email, lisa1watson@googlemail.com or why not check out my website http://healingpurehearts.co.uk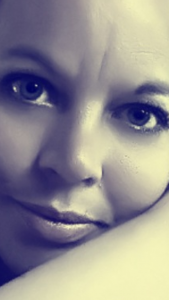 Liz Demers – I am certified in Crystal Healing with Crystal Essences, Crystal Grids, Womb Healing, and using crystals with our animal companions. I am a flower essence practitioner, Reiki Master/Teacher, registered Lightarian AngelLinks™ facilitator through the Lightarian Institute, registered Meta-Physician through the World Metaphysical Association, and a certified Soul Realignment™ practitioner. For more information about my work, please visit my website at www.healingwithLiz.com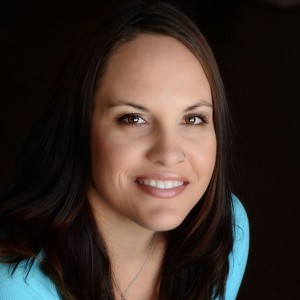 April Kurtyka – My first experience with Soul Realignment was profound; I knew immediately that it was something I wanted to do for others as well. In addition to being a Soul Realignment Practitioner, I am an aromatherapist and energy worker. I love helping others naturally find their strengths and feel empowered. aprilkurtyka@gmail.com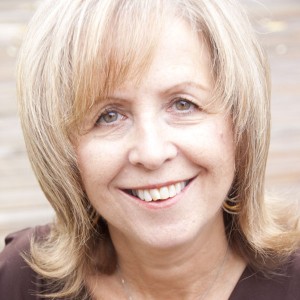 Vera Stark – As a Soul Realignment Practioner and Akashic Record Reader, I help highly conscious spiritual seekers who are struggling and feeling stuck, to embrace their true selves and live a Divinely Guided Life. It would be an honor and a privilege to work with you.
Please visit my website at www.secretsofthesoul.ca to find out more about what a reading can provide for you.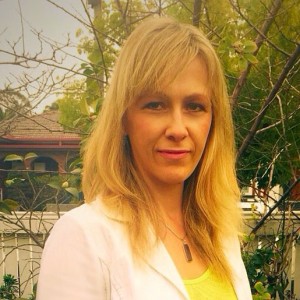 Vanessa Lougoon – I help clients struggling to achieve big goals, breakthrough to new levels of awareness so they become empowered to make new choices and align with more efficient action. With over 15 years as an accredited exercise physiologist helping athletes, corporates, and everyday health enthusiasts achieve optimal states of wellbeing, I also incorporate emotional freedom technique and Reiki into the complete mind, body, and spirit experience. www.vanessalougoon.com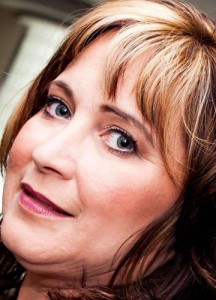 Jackie Demers-Lefebvre is an Intuitive Consultant. She helps her clients bring more joy into their lives. She helps them to find and clear blocks to their happiness. Jackie uses Reiki, Crystals, Soul Realignment, and other modalities to help her clients live the life they desire.
www.EnhantedHarmony.ca
Jackie@EnchantedHarmony.ca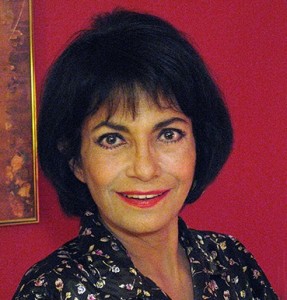 Linda Abell – After obtaining a degree in journalism from the University of Texas at Arlington, I worked as a reporter and editor in radio, television and newspapers in English and Spanish for 23 years.
Meanwhile, as a Lightworker, I learned most of the psychic sciences and studied the religions of East and West. I eventually chose reading the Akashic Records, where I received my Soul Realignment practitioner certification, as the best way to get at the root of any problem with which I can assist my clients. I am furthering my studies and knowledge by undergoing an apprenticeship with Andrrea Hess. I also channel various Celestial Beings and have been trained as an astrologer. The more resources I have to offer my clients, the better. Reach me at linda@devouringmoon.com or gabell@satx.rr.com.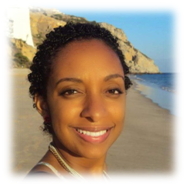 Nelida Barbosa – Since I can remember, I have always been curious about the universe and how we as human beings connect to the universal intelligence. I found in Soul RealignmentTM, the modality I use to access your Akashic Record, a beautiful tool that connects us with the universal knowledge. I am very interested in expanding my consciousness and making the best of my journey on earth. So I try to ground all this in to my daily life, because when we start understanding about the human soul our perspective about life changes. I recognize the divine being in everyone and this awareness brings a different tone to my life.
When we understand that we are all different at soul level, we give people permission to be who they are; we accept the difference from another level of awareness.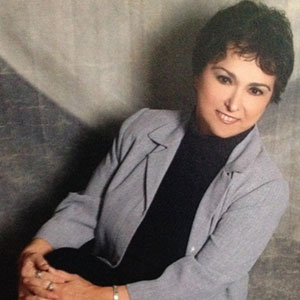 Jane Wodtke has been a student of spirituality and esoteric subjects since her teenage years, beginning with studying Edgar Cayce and being in his Search for God study groups. She has been a student of A Course in Miracles since 1992. Jane recently retired from a 30 year career working in Special Education. She taught in Kentucky, Louisiana, Ohio and New Jersey. Jane has just recently relocated to the Huntsville, Alabama area. The Soul Realignment Akashic Records Readings Course jumped out on an e-mail in November and Jane committed herself to the course. She is finding it a great way to increase her intuition and help other people along the way.
Please contact me at janewodtke@yahoo.com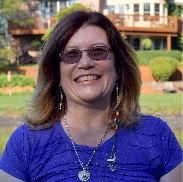 Debra Lynn Hanes – As a Soul Realignment Practitioner, as well as a Certified Emotional Empowerment Coach, and Certified Life Coach; my mission is to help spiritual seekers know themselves better, beginning at the soul level, and then creating their life experiences through conscious choice. I am also a Reiki Master and intuitive artist, creating Talismans of Healing. www.pathways-forward.com  or www.dragonsbridge-artworks.com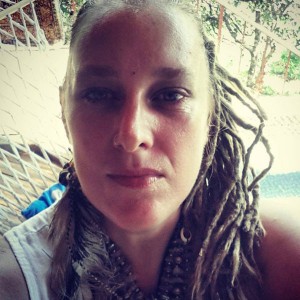 I AM Ju'Light, 43 years Young and I have been consciously walking My path for around 25 years. Being a true courageous wayshower, I found myself experiencing My spiritual Dharma; A native of France, I have had my fill of travels, from awakening in the early 90's, walking my path through Europe, the USA, Cuba, South America, Jamaica and Africa, IAM now spreading My light In Costa Rica since December 2013.I possess diplomas and I AM certified in Reflexology, Holistic and Clinical Aromatherapy, Indian Head Massage, Shiatsu, and Master level Reïki. Intuitive readings and Akashic Record Retrieval.As a Light worker, I have been perfecting my psychic skills and have found a specialty in helping people releasing emotional blockages through My highly gifted intuitive readings.I now teach Live Life Classes, to help other gain their power back and thus, to ripple more love and consciousness on our earth …Join me and to'gather (spiritual language together) lets co'create the new Earth. www.ijulight.com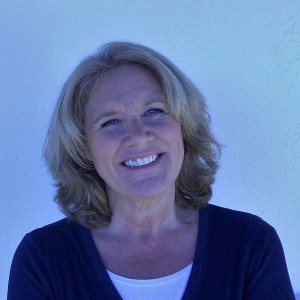 Deborah Jane Sutton is an Energy Healer, Self Healing Coach and author. While completing the Diploma in Holistic Therapies in 2008 she became aware of Energy and how relevant it is to our healing and well being. She went on to study Reiki, The Emotion Code, The Body Code, PSYCH K and Soul Realignment and has used her knowledge of Energy and the Law of Attraction to manifest her dream lifestyle.
Deborah, originally from Sussex in the UK, now lives among the orange groves of Valencia in Spain with her husband, son and various animals. She enjoys walking, swimming, yoga, writing and spending time with her family. Her first book Heal Yourself to Happiness: A Simple Guide to Raising your Vibrations and achieving the Health, Prosperity and Love you Desire became a #1 Best Seller (in Energy Healing) on Amazon. Deborah offers Soul Realignment, Healing Sessions and Coaching in Self Healing online – for more information visit her website at www.sunlightholistics.com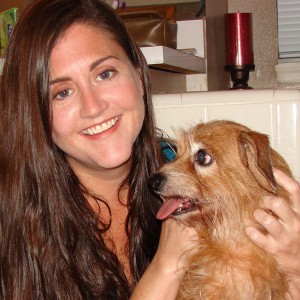 My name is Kim Gidus (pronounced "Guide Us") and I'm a Soul Realignment Practitioner currently continuing my studies with Advanced Practitioner Training. I'm very excited to share these readings with you! Discovering this amazing modality was like finding the missing pieces to a puzzle I've been working on my entire life. It would be my pleasure to help you uncover what's blocking you from creating the life your Higher Self knows you're meant to live! Please check out my website www.soulfulguidance.net for more information.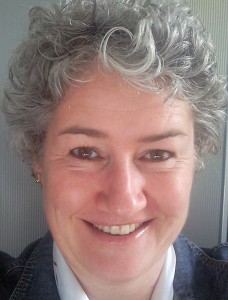 Machteld Sikkema Ik leer (hoog)sensitieve vrouwen, die zich teveel aanpassen, te kiezen voor zichzelf. Het gaat hierbij over het krijgen van meer zelfvertrouwen, meer eigenwaarde en weer in je vrouwelijke kracht komen te staan. Ik gebruik hiervoor o.a. het lezen van de Akasha Kronieken. Voor meer info: www.geniusinmotion.nl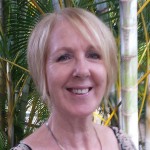 Lynette Farnham – I live in beautiful Cairns, in the tropical north of Australia. As a Level 3 Soul Realignment® Practitioner and advanced ThetaHealing® Practitioner, you will receive a beautiful blend of energy healing and Soul direction. Watching you receive your light bulb moments and moving forward in power, choice and transformation is a joy. Property clearing through the Akashic Records will also help you feel comfortable and happy within your home and business environments. Please contact me by email: lynettehealer@gmail.com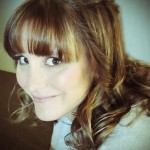 Kim Hasert: As a Johannesburg-based journalist, writer and editor by trade, I love discovering people's stories and sharing them. The editor in me insists on accuracy and balanced reporting, which is why I love Andrrea Hess's Soul Realignment™ modality and use it as a basis for my Akashic Record readings. I am a certified Soul Realignment™ practitioner (Level One).
I am registered with the Reiki Association of Southern Africa (RASA), as I have received certification for the first and second degree level in the Usui System of Natural Healing, as well as my certification for advanced training. I have also completed the Jikiden Reiki Shoden level as well as crystal and animal healing modalities.
Please visit www.soulalign.co.za for more information, or e-mail me at kim@soulalign.co.za.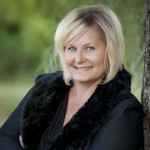 Tamara Gold – Tamara Gold has been teaching a Soul Fueled approach to high performance, stress management, professional development, accelerated healing, conscious life design, adv. food healing, & holistic entrepreneurship for 3 decades.
Tamara has won multiple teaching leadership awards, and was featured as a top International lifestyle pod-caster with Intention Radio in 2014. She has personally trained over 10 thousand health-wellness-fitness based professionals, athletes, students, & clients. She has designed over 112 professional training CE courses, Fitness – MindBody, natural lifestyle, stress management based training programs, and personally created signature programs for holistic entrepreneurs, corporate wellness, and franchised education & fitness providers.
She conducts local workshops for the public, health-fitness professionals, regularly supports young athletes, Veteran Groups, & remotely works with people from all over the world.To schedule a session or attend a workshop visit TamaraGold.co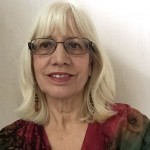 Christine Green – My life's work has bern centered in metaphysics and the healing arts. From the first astrology chart I drew (my own!), I began exploring the mysteries of life.Whether it was from yoga, meditation, natural healing, Reiki or all of these, my own intuitive knowledge grew over the years. Spiritual awareness, purpose and growth have remained the cornerstones of my practices. My professional credentials include a MEd, CLC Certified Life Coach, and CHt Certified Clinical Hypnotherapist.
As a clinical hypnotherapist I have witnessed the transformations that can be made through understanding the human potential. As a Soul Realignment Practitioner my sessions are now expanding to a deeper investigation of your original blueprint. As you discover information about your soul's history, you can begin to see how it impacts your present life. Then making correct choices congruent to your own unique nature can lead to clarity, greater fulfillment and more loving relationships. If you would like a Soul Realignment Reading you can contact me at http://www.gainesvillehypnotherapy.net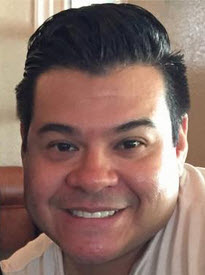 Larry Medina has been intuitive all his life. From an early age he could hear his Spirit Guide Team speaking to him. Understandably as a child this scared him, causing him to never hear them again. He then started experimenting with the spiritual realm at the age of 15 but discontinued this journey due to the lack of support from family and friends.
After a very successful academic and professional career in the global fashion industry, Larry was re-introduced by a spiritual mentor to the world of spirituality which he had left behind as a teenager. It was then that he invested a lot of time learning as much as he could about spirituality.
This intense thirst for spiritual knowledge eventually lead him to discover the Soul Realignment System with the intention to encourage spiritual self healing and empower people to manifest a more positive life. lmediina@gmail.com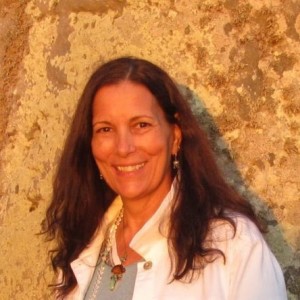 Grace Geller – Sat Nam! I am Reverend Grace Surjan Kaur Geller a Soul Realignment practitioner, Holy Fire II Karuna Reiki Master Teacher, Sound Therapist, Kundalini 10 Bodies Treatment practitioner, and certified Kundalini Yoga teacher.
Profound Grief and depression caused me to seek peace and healing through non traditional modalities. My journey of healing is the basis of my practice. The peace I obtained from these gifts has inspired me to share them. I focus on removing blocks and restrictions on a soul and physical level, clearing the way for healing to begin. I can be contacted at: surjankaur@gmail.com, www.imagine.guru, Peace & Light – Grace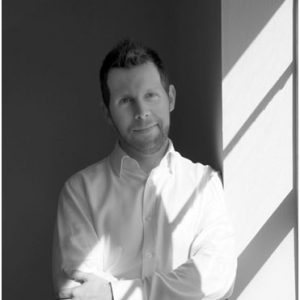 Brian Maynor – After building my reputation as a trusted style expert it was time to delve deeper into the process of change. As a certified Advanced Soul Realignment® Practitioner and Reiki Master I am able to help calm, balance and focus a client their full potential as a driving force for change on multiple levels. How we look on the outside is a direct reflection of how we feel on the inside, making it impossible to work with one and not the other. Book your consultation today by visiting: www.brianmaynor.com.

Pauline Murray has been involved in the healing arts for over 17 years after recovering from a life threatening illness and major life change. An awakening which opened up the memories of her gift of seeing and healing. A qualified nurse and mother of five she is passionate about her work and loves every moment of it. Her passion is to empower those who come for healing and to bring them to a place of peace and contentment. Pauline is fortunate to live and work in the west of Ireland with individuals and groups to bring about energy balancing,emotional healing and relaxation using various holistic therapies eg, Integrated Energy therapy, Soul Realignment, Aura soma, Sound healing, Angel therapy, shamanic healing. Pauline also teaches relaxation and meditation to children and adults. She connects with the higher realms of Spirit and the Angels to channel this energy and guidance. Find more info on her website www.ariellahhealing.com.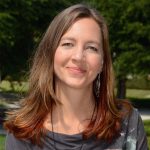 Lore Earley – I am a mind-body energy coach, licensed psychotherapist, believer in the healing forces of nature, and a hopeless fan of House Hunters International and vampire novels. I have an extensive background of working with people with a trauma history due to many years in psychotherapy practice. I realized that traditional "talk-therapy" took a really long time, and that it didn't necessarily treat someone as a whole. Therefore I have integrated mindset work, Tapping (EFT) for physical body blocks, and soul realignment work to help people break the cycle of unhelpful patterns at the mind, body, and soul level so they can find peace, joy, and success. You can learn more about me here: http://www.loreearley.com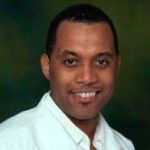 Ludwight Rigueur – is a dedicated professional body worker with over 8 years of experience in working with Pain Management doctors, 3 years doing this for Greenwich Hospital in CT and 5 years running my own private health & fitness studio. My goal is to create meaningful and sustainable change in each client's soft tissue through Deep Tissue Massage (Myofascial Therapy & Strucutral Integration) and specific exercises in Soma-Training. I strive to relieve each client's pain and discomfort and meet their healthy living needs. This is an ongoing process which includes bodywork and specific exercises. I bring my scientific base of knowledge, experiences, sensitivity, patience, and compassion to each of my clients. I also bring this background to my study of Soul Realignment in order to advance my knowledge of the human energy field on how to remove blockages and to realign ourselves to our own divinity.  ludwight@lurigueur.com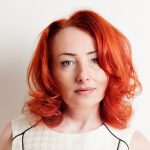 Paulina Milewicz is a certified Soul Realignment Practitioner® based in Poland, highly specialized in advanced dowsing techniques including transmuting energy, DNA activation, kinesiology which she blends with being Usui Reiki Master and Teacher. Her background is also shamanic and tantric healing, providing her clients with holistic approach, finding best solutions to meet their needs with vast variety of healing tools. Paulina loves working with people. Possibility of giving them answers to their questions and sharing unique experience full of love and understanding makes her life's purpose.
She offers her services in Polish and in English. Please feel free to visit: www.dostrojonadusza.pl (Polish) and www.abundantsoul.eu (English)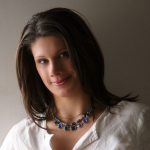 Elizabeth Celi, PhD – An entrepreneurial psychologist, author of two books and media commentator over 13 years, Elizabeth now complements her work as a psychologist, fine tuning peoples thinking and feeling paradigms, with her work as a Soul Realignment® psychic practitioner providing soul level readings.
Living by the Shakespearean quote "Of all the knowledge the wise and good seek most to know themselves", Elizabeth provides entrepreneurial clients soul level readings when they can't seem to get past a certain level, feel stuck in a rut, bored or dissatisfied and questioning "what next" in their business enterprise. Our soul level readings will always meet you where you are at and open up insights toward where you want to go.
Visit Dr. Celi's interim website page at www.drceli.com/soulreading while her dedicated psychic practitioner website, is built and born.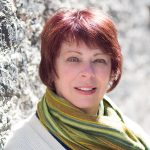 Yvonne Phillips – Working in the Akashic Records has been life changing, exciting, revealing and fun! It's been part of my life's journey to be curious and to seek answers to life – to understand the soul. Along my path I have studied traditional medicine as a nurse and mental health and many non-traditional healing arts such as Pleiadian light work (techniques for working with neurological and physiological blocks in our bodies – hands on energy healing.
I love to help people uncover the pieces in their life that they are avoiding, stuck in, or reflecting or deflecting on to others. My goal is to connect people with the parts of themselves that embody the vast internal resources that are available to them in life. The sessions I offer release the patterns that are causing suffering in any way, and assist you in being your true self no matter what is occurring.
www.insightfulsoul.ca or yvonne@insightfulsoul.ca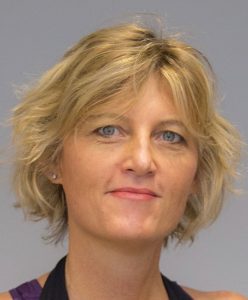 Lara Skadsen is dedicated to helping to cultivate the Energy within ourselves for Self-Healing and Spiritual Development. She consults privately with clients in Soul Realignment, the Emotional Freedom Technique (EFT), the Lightning Process, Sound Healing and Reiki. Lara also teaches classes and conducts workshops that incorporate a unique Movement and Mindfulness practice she has developed: Integrating Qi Gong, Ecstatic Dance, Yoga, Symbology, Sound Healing and Movement Meditation. After having lived internationally for over 25 years, Lara is currently residing in NYC, where she continues her Energetic Healing practice while channeling her artistic talent and energy onto the canvas. You may find out more about Lara by visiting www.energyrisingwithlara.com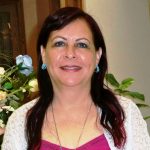 Amy El-Tobgy – is a Certified Soul Realignment® Practitioner with over 25 years of International experience in Wellness Counseling (physical, emotional and spiritual).
Services offered include: Psycho-spiritual assessment, Bio-energetic assessment, Breuss-cupping holistic massage, Feng Shui consultations, Energy balancing sessions and workshops in the areas of: Feng Shui, Reiki, Prosperity Consciousness and Soft Skills.
She has returned back to Egypt after having lived, studied and worked in North America, Thailand and China for over 30 years.
She holds a Masters degree in Communications from Washington State University, U.S.A. specializing in Life Skills counseling.
"The Communication Network" workshop series – (which she has developed and ran successfully for over four years, gained media attention in Toronto, Canada) – was featured in numerous TV programs, Radio shows and newspaper articles. The series empowered individuals to gain control over their wellness through learning and applying different successful techniques adapted from the best of both Eastern and Western worlds. Her personal mission is to share knowledge and experience and to empower others.
http://eywa-wellness-consulting.com or amyeltobgy@gmail.com