Join me for a FREE training call:

Six-Figure Psychic: Abundance Unleashed

Dear Psychic or Intuitive Professional,
The thing is … you have actual super powers.
So why are you not creating an abundant income through your intuitive gifts?

The world is more than ready and accepting of what you have to offer.  In fact, the world is fascinated by your wisdom and insight.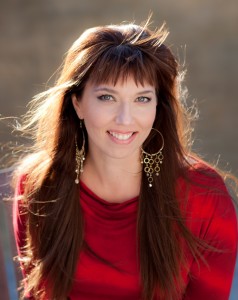 Your future clients are waiting.
You're actually MAKING THEM WAIT to be served by you!!
Why?
Because, as psychics and intuitive professionals, we've had a hard time stepping out from the shadows.
Let's face it … we would have all been burned at the stake not too long ago.
No wonder, then, that we're reluctant to put ourselves "out there" into the general public in a bold and powerful way.
We're secretly terrified of being rejected for the intuitive gifts that we treasure so much.  And so, we hang out where it's safe and cozy in our comfort zone.
But perhaps you are one of those intuitive professionals that wants to play a bigger game.
Perhaps you feel within you the desire to THRIVE financially because of your intuitive gifts and psychic abilities.
Perhaps you're ready to allow the world to value you for all that you have to offer.
If you're ready …. then JOIN ME for a FREE training call:

Six-Figure Psychic: Abundance Unleashed
Why am I teaching this training call?
My name is Andrrea Hess and I've been a professional psychic for the last nine years.  For the last six years, I've been creating a steady and growing six-figure income … and I've learned a LOT about how to create financial abundance through the intuitive arts.  I've also trained over 800 psychics through my own intuitive healing modality, Soul Realignment.
I currently charge premium rates at $997 for an hour-long reading.  That makes me one of the highest-paid psychics in the world … and no, you don't have to be a famous author or be on TV in order to get paid very well for your sacred work.
I'm not saying this to brag.  I just want you to know HOW MUCH is possible for us within this awesome profession of ours!
I know how scary it is to take full ownership of our value.
I also know how amazing it is to create a life of financial abundance through our intuitive gifts!
Here's what we'll cover on the call:
How to magnetize potential clients into your practice … and what will secretly push them away.
The one shift in attitude that will take you from financial struggle into being truly valued for all you have to offer, and get you PAID more than you can currently imagine.
The three marketing methods MOST psychics and intuitive professionals use that pretty much guarantee financial LACK.
How you can move forward into financially THRIVING without sacrificing your authenticity, or hiding what it is that you "really" do!
The "live" call is now over, but you may still register to immediately receive the replay!
Just fill out your name and email address below, and I'll send you access information:

It's going to be an amazing training call!  It's time to move out of the shadows and into abundance!
Talk to you Saturday,
Andrrea Hess